Solution is delivering 3-9% gains in sales and margin by providing investment and pricing insight on new products.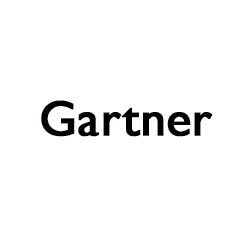 PITTSBURGH, PA – September 24, 2013 – First Insight, Inc., a technology company transforming how leading retailers make new product investment decisions, announced it was named in the "Hype Cycle for Retail Technologies, 2013[i]" report by Gartner Inc. - the world's leading information technology research and advisory company.
First Insight was named as a sample vendor in two categories – Customer Centric Merchandising and Merchandising and Category Optimization – both with a benefit rating of "High" when adopted by retailers.
The Gartner report states: "The traditional approach causes retailers to use historical sales patterns, traditional retail performance measures and market trends to drive merchandising activities."
In contrast to these traditional approaches, the report contends that "Customer-centric merchandising [now] gives retailers the capability to offer better merchandise to local customers and to focus on desired customer segments. This results in increased sales and margins, as well as better inventory management."
The First Insight solution provides actionable inventory investment guidance on new products by applying analytic models to feedback collected from online consumer interactions. In regards to Merchandise and Category Optimization solutions, the Gartner report emphasizes that "Ultimately, these technologies will help stores achieve higher sales and margins in their local markets."
"We are honored to be named in this Gartner report," said Greg Petro, President and CEO of First Insight. "In our work with retailers and brands, we continue to deliver dramatic gains in sales and margin through improved inventory investment and entry pricing. We believe our solution provides a fast, scalable way to gain a forward view of expected new product performance."
Gartner does not endorse any vendor, product or service depicted in its research publications, and does not advise technology users to select only those vendors with the highest ratings. Gartner research publications consist of the opinions of Gartner's research organization and should not be construed as statements of fact. Gartner disclaims all warranties, expressed or implied, with respect to this research, including any warranties of merchantability or fitness for a particular purpose.
About First Insight, Inc.
First Insight is the leading solution empowering companies to drive new product success by introducing the right products at the right price. Through the use of online consumer engagement, the First Insight solution gathers real-time consumer preference and pricing data and applies predictive analytic models to create actionable insights, which inform new product decisions. Retailers and brands use the First Insight solution to design, select, price and market the most profitable new products for improved sales, margins and inventory turnover. Customers include leading department stores, specialty and vertically integrated retailers, and manufacturers. For further information, please visit www.firstinsight.com.
Media Contact:
Michael McMullan
Berns Communications Group, LLC
(212) 994-4660
Company Contact:
Jim Shea
Chief Marketing Officer
First Insight, Inc.
(724) 759-7141
###
---
[i] Gartner "Hype Cycle for Retail Technologies, 2013", July 18, 2013.