As the Northeast continues to recover from Hurricane Sandy, retailers last week began reporting October's comp store sales results and providing guidance for Q4. Even without tomorrow's presidential election, we have a lot of factors in play and seemingly a lot of uncertainty.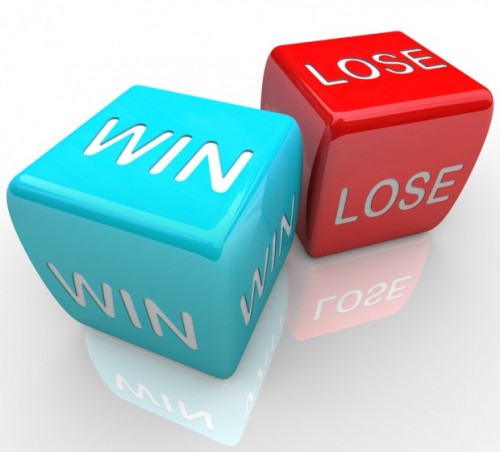 First, let's look at the October comp sales results reported last week. In general, retailers exc
eede
d expectations for October, confirming the general consensus that consumer confidence is on the rise. According to Thomson Reuters, excluding drug stores, same-store sales rose 4.7%, beating expectations for a 4.3% increase. Here are some of the winners:
Nordstrom – Up 9.8% vs. 6% expected
Costco – Up 7% vs. 6.6% expected
TJX – Up 7% vs. 4.3% expected
Kohl's – Up 3.3% vs. 1.1% expected
Macy's – Up 4.1% vs. 3.2% expected
The big story here is Macy's, not so much for what happened in October, but for what they are expecting for the remainder of Q4.
What is Macy's forecast and how is Sandy expected to affect the retail industry?
Macy's actually guided up, raising its second-half 2012 comp sales increase forecast to 4% from 3.7%. This is amazing given that approximately 29% of Macy's stores are in the area affected by Hurricane Sandy. Although Macy's raised guidance, the company did acknowledge that the storm created substantial disruptions.
"More than 200 Macy's and Bloomingdale's stores were closed for some period of t
ime (ranging from a few hours to multiple days) as a result of Hurricane Sandy," Macy's said in a statement. "The company is confident that it can make up some or most of the lost sales through the remainder of the quarter."
"We are feeling confident about our prospects for the upcoming holiday season and have increased our sales guidance for the fall season, despite the interruption caused by Hurricane Sandy in the first few days of the fourth quarter," said CEO Terry Lundgren.
Citigroup analyst Deborah Weinswig believes that for department-store chains, Sandy will negatively impact November same-store sales by 1.5 to 2.5 percentage points, recognizing that some purchases will shift online. Perhaps Macy's is expecting that this move to online purchases will make up for the loss of store purchases during this period.
Speaking of online shopping, Amazon seems poised to be a big winner as a result of Sandy. They reported no outages or degradation of service during or following the storm. It's my expectation that of those who had power and Internet access but were unable to get to stores, many purchased online, and we will see this show up in November's results.
What about the vertically integrated apparel retailers?
According John Morris, an analyst for BMO Capital, the timing of Hurricane Sandy (i.e., between the fall and holiday seasons) will lessen its impact. "Retailers have plenty of time to make up for lost sales as the quarter progresses, especially with the key holiday periods still to come," Morris said in a MarketWatch interview last week.
In the same MarketWatch article, a Morgan Stanley analyst said, "Timing is retailers' silver lining. We anticipate Hurricane Sandy's retail sales impact to last about 8 days. Still, we believe November's final two weeks are more critical than week one for most retailers — especially those participating in Black Friday/Saturday promotions."
Not surprisingly, some of the biggest beneficiaries from the storm include home improvement retailers such as Sears, Home Depot, Lowe's, and Ace Hardware.
According to an ABC News article last week, a Sears spokesman stated on Tuesday that "generators, chainsaws, wet and dry vacuums, flashlights, batteries and lanterns, along with dehumidifiers, utility and sump pumps" were headed east from 42 distribution centers as far west as Memphis and Chicago. When stock trading re-opened on Wednesday, Home Depot's stock was up 2.2%, Lowe's was up 3.3%, and Owens-Corning, a manufacturer of building materials, was up 6.8%. By Wednesday, Home Depot and Lowe's had re-opened all but 3 stores across both chains.
What about the mass merchant chains such as Wal-Mart, Costco, and Target? Most analysts believe they saw a benefit before the storm as consumers stocked up on food and consumables. However, J.P. Morgan's Chris Horvers said, "We estimate the [positive] impact will be to a lesser degree than the home improvement retailers given the lack of post hurricane spending and pull forward of some demand. Stores could be affected after the fact by closures and traffic impacts."
Overall, is Sandy just a blip on the radar?
On balance, it appears the industry is expecting to recover from the storm with minimal impact. "November is where we will see the impact, but I think it'll be marginal," said Tom Clarke, director of AlixPartners' retail practice. The consulting firm still expects sales for the holiday season to be up 3.5% to 4%.
If this forecast holds true, it will be a testament to the determination of the U.S. consumer to spend during the holiday season, a period which traditionally accounts for approximately 20% of all retail sales for the year.