Successful Retailers Take It Farther
The current issue of the HBR carries an article of note for retail and brand executives, "Understanding the Post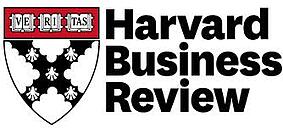 Recession Customer." It advises that history, put into perspective, can be a good guide for figuring out what customers will do as the recession gives way to recovery.
Great retailers understand that history only takes them so far. They're making customer-centric merchandising decisions looking forward.
Shortcomings of Rearview Analytics
Every retailer knows the score. Merchandising and product decisions overly reliant on last year analytics deliver too many new product failures. Broad-sweep analysis of attitudinal trends also stops short of providing actionable guidance. Unprecedented economic conditions and customer dynamics like social media increase uncertainty.
Leading Retailer Use Consumer Power to Guide Decisions
Best practices industry leaders and game-changing upstarts use for advantage tell compelling stories. One in particular bears watching. Leaders who already outperform their competitors in comp sales and margin are enabling their customers to influence what they sell:
Best Buy, the undisputed leader in consumer electronics and one of the best retailers all around, has been turning consumer power into practical guidance for a couple of years.
Wal-Mart's U.K. apparel unit Asda is jumping in too.
Dell's customers drive some of its most successful product and service innovations.
Muji in Japan drives successful product innovation and outperforms competitors by giving customers the means to influence the products it sells.
Threadless is repeating its initial success in t-shirts with customer-led innovation into other categories.
If You're Not in this Vanguard, You're Trailing
Every one of these retailers has a head start, years in the making in some cases. Followers starting from scratch won't close the gap between themselves and leaders.
Every day you and your competitors make hundreds of product and merchandising decision. Every one of those days there's an advantage either you or them can gain with collective customer guidance.
Written by: Greg Girard, VP Marketing