The Customer is Still MIA
RIS News is carrying "The New Merchandise Strategy," a quick piece by Terry Donofrio, an industry specialist in merchandise planning. The article's opening sentence caught our attention, "Consumer buying habits have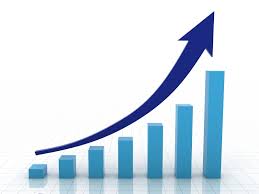 changed and retailers are looking for the right strategy to address these changes."
Surprisingly, when there's a sea change in consumers buying habits, none of Terry's recommendations mention customer insight analytics as the lynchpin for successful merchandising. That's more of the same old practice and is hardly adequate today.
It's time to change that. Now you can!
FIRST INSIGHT VIRTUAL CUSTOMER VIEWPOINT (VCV) Supports Customer-Centric Assortment Decisions
On Monday, we released the NEWTON version of VCV. Sir Isaac Newton changed our approach to physics. VCV NEWTON changes how retailers approach assortments.
NEWTON leverages VCV's collective customer guidance to enable better decisions critical for ensuring assortments carry merchandise customers will buy. It's all based on:
Data gained directly from customers through causal games about new merchandise still in the preseason development and planning pipeline
Analytics that interpret customers' viewpoints and convert them into estimates of each item's strength and gross margin.
Merchants can easily create, modify, and save merchandise sets and compare them on key aggregate metrics based on First Insight's unique ability make the customer-product connection.
ADDITIONAL CAPABILITIES IN NEWTON
Newton delivers additional capabilities, specifically:
Advanced analytic modeling and visualization
Faster, scalable performance
Enhanced casual game distribution and management
Improved game flexibility
Additional role and workflow support.
THE FIRST INSIGHT ADVANTAGE
FIRST INSIGHT can immediately give your merchants and designers a huge advantage—more successful new products, better lifecycle pricing, and fewer markdowns with the collective guidance of trend-savvy customers, consumers, and associates.
With FIRST INSIGHT you'll harness the power of social media and dependable merchandise performance analytics. Your merchants and designers will have reliable actionable guidance at their fingertips:
Item-level demand, gross margin, and sales volume
An attribute's market appeal across product categories
Assortment decisions built bottom-up, by region
You'll have all of that through a structured, scalable approach that listens to customers and interprets what they say.
You can start in weeks, and see value in a month.
Every day you and your competitors make hundreds of product and merchandising decision. Every one of those days there's an advantage either you or they can gain with collective customer guidance.
We'd like to help you get the upper hand. We're ready. Are you?
Written by: Greg Girard, VP Marketing