AMR Research's chief research officer Bruce Richardson's interest in wisdom of crowds and collective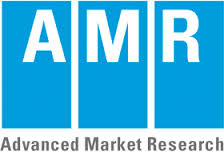 intelligence is in full view this week in First Thing Monday. His review of Crowdcast lives up to AMR's commitment to thought-leadership—bold ideas, compelling research, pragmatic advice.
It's no wonder that peripatetic Bruce carved 30 minutes out of his frenetic schedule for First Insight last week. That plus his growing interest in retail—he keynoted NRFtech 2008—makes his take on collective intelligence compelling reading.
Jumping off from Bruce's commentary, we'll draw a few comparisons between Crowdcast's activities outside retail in pharmaceuticals, automotive, and entertainment to First Insight's singular focus on all things retail.
Crowdcast customers run internal markets to predict outcomes of future events, like supply chain, IT metrics, and unit sales. Employees place fantasy fund bets on outcomes and post commentaries—combing characteristics of NASDAQ and Google Finance blogs. Winners earn fantasy returns and nominal real world prizes.
This brief summary sets up a comparison with First Insight:
Internal markets or internal and external ones: Crowdcast plays the inside track; we go inside and outside the company. On the inside, its perimeter actually, we leverage one of retail's unique if underutilized assets—legions of store associates. Always operating a handshake away from flesh and blood customers, store associates feel the pulse of the market. On the outside, we bring customers, target demographics, and consumers beyond that into our market metaphor—casual games people play
Predictions or pragmatic advice: Crowdcast markets predict outcomes and gauge risk; we take those insights a few steps farther. First, we give decision-makers what if tools to assess the impact of their decisions on outcomes. We also translate outcomes and decisions into impacts. For us in retail, those impacts are on revenue, unit volumes, and gross margin. Finally, we give participants a stock portfolio metaphor; in retail, that's the assortment plan. What if a buyer drops a stock from her portfolio, think a style or item in an assortment, and re-invests those dollars into other investments?
Mastery of the big picture or defeating the devil in the details: Most retail battles are fought tooth and nail, in the trenches—pick your metaphor here. When you think about it, a single outcome like an item's unit sales really consists of multiple outcomes. In retail, those are outcomes about attributes like brand, performance characteristics, and features such as color and form factor. Our revenue, unit volumes, and margin play here too.
Here's a great commonality with Crowdcast: Unlike genuine financial markets where the SEC has long made information transparent with full disclosure reporting rules, quiet periods, and prohibitions on insider trading, our participants only have tacit knowledge—diverse, independent, and decentralized—to guide their decisions.
Scale, speed, and segmentation: Retail has a critical inherent need to scale its decision-making capacities well beyond the scope and timeframes of decisions in pharmaceuticals and automotive. This is where an ability to reach outside the firm pays off in three dimension: the sheer volume of decisions that have to be informed, speed, and segmentation in terms of classic market demographic and trade area localization.
Faced with placing bets on hundreds of decisions a week, participants in internal markets would fatigue. Take that same scale of decisions to 10X more store associates and 100X more customers and consumers, and participants stay fresh and focused.
We've tuned our data aggregation technology to match the speed of retail, arguably at least 10X faster than the pace of critical decision-making in automotive and pharmaceuticals.
Our approach of going outside the firm and operating on its perimeter in stores adds the scope needed to master segmentation. Here's where our commitment to fundamentals of the wisdom of crowds really comes into play—ensuring the diversity and decentralization of information aggregated into our decision analytics.
There's a muddy racetrack saying that applies here, "There are horses for courses." We've trained for our course—the retail track, muddy or not.