We recently sat down with Richard C. Marcus, a member of our board of directors, to get his perspective on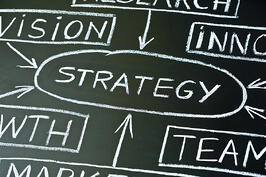 retailing today. For those who may not know Richard's full background beyond his 28 years with Neiman Marcus, as CEO from 1979 to 1988, he serves on several other boards and as a senior advisor at Peter J. Solomon Company, the investment bank.
His Situation Assessment: Retailers Falling Short of Their "Responsibility"
A man known for his broad perspective, Richard first addressed a few basics about fashion today—characteristics that apply to a wide range of categories that have become "fashionized" of late. Retailers have a "responsibility" to present customers with ideas embodied in styles, colors, and by extension capabilities of technology-oriented products that they've never thought of before.
Calling the retailer's role here a "responsibility" caught our attention. It implies, he said, the store's assortment has to meet customers' expectations. The most successful retailers gain the upper hand by meeting expectations that resonate with customers but which they had never expressed.
Here's the paradox. Meeting a retailer's responsibility is an especially tough job today because "a lot of fashion ideas come from the street." The retailer has to present something unique that echoes the street. Mix one part design, one part merchandising, and two parts street smarts, stir well, and buy. Sounds simple. Is it?
The In-Market Problem: Inexperience Meets Complexity
We went on to consider today's buyer in market—whether at a show like Magic or with her in-house private label product team. She needs to view available merchandise from the customers' perspective. In other words, the buyer must understand the street well enough to gauge how her selection meets customers' expectations. Validating her thoughts while in market—or at the latest before the merchandise hits the floor—is critical for success.
In this connection, Richard made a few sympathetic observations about the typical profile of buyers today and the complexities they face. They are, for the most part, relatively inexperienced without the essential depth of knowledge that only experience teaches. There's too much "original learning," he observed. Buyers today deal with unprecedented complexities—a very large number of stores, geographic variations, and store allocations, to name a few.
The Analytic Problem: Tools Ill-Suited for the Job at Hand
We went on to discuss the obvious question—what's a buyer to do? Richard made several points that sum up to the conclusion that today's tools for sensing where consumer market demand is headed fall short.
Buying after testing new merchandise in "early response stores" runs up against the need to make early commitments to vendors who also sell to your competitors. What's more, the reliability of this approach has depended on vendors who "thought they could spot early stores" that consistently anticipate where market direction—not always a sure bet. Richard noted a few other concerns about in-store testing—practical limits on the number of options per line slot and the number of slots that can be tested, sample product costs, and logistical complexities.
There are two concerns related to the second common approach to sensing market trends, focus groups. Even while fashion comes from the street, he's not sure that individual customers know what they want nor that they'll buy what they say they want.
Implications: Vicious Cycles, Every Retailer's Bane
We reviewed the implications of today's status quo by observing that getting the product right drives more than sales and margin. "Nothing succeeds like success." The benefits of good preseason product decisions "roll down stream" with sell-through rates synched with merchandise door delivery and floor set turn schedules. That supports customer loyalty and reinforces the brand, the virtuous cycle every retailer wants.
Missing early with poor preseason decision sets up a vicious cycle, every retailer's nightmare—poor comps, eroding margins, stores clogged with "off the mark" inventory, sales hit by early assortment breaks, disappointed customers, and tarnished brands.
What's Needed: A More Intelligent Way to Make Choices
Richard joined First Insight's board of directors because he sees the company delivering what's needed in the context he had just described. Our solution Virtual Customer Viewpoint (VCV) gives "buyers a way to look at merchandise choices more intelligently before the fact."
Moreover, VCV leaves the buyer in the driver's seat from beginning to end—coming up with merchandise and feature options at the outset and making final decisions. Nothing gets "ground down to the lowest common denominator." In other words, VCV helps the merchant buy what's unique that echoes the street.
Brands benefiting from their use of VCV in managing their "store in store" programs, meeting their financial goals in retailers' key vendor programs, and running their own store channels better.
Richard made one more point. VCV offers information that improves the buyer's "editing" process—a fine tooth comb to manage assortment decisions item by item. He sees this capability delivering value in all channels, especially in direct, online businesses. There VCV helps with the challenge of extending the brand's assortment beyond its in-store item plan while minimizing inventory risk in the long tail of a broader assortment.
Written by: Greg Girard, VP Marketing