We recently sat down with Mark Cohen, former chairman and CEO of Sears Canada, for another First Insight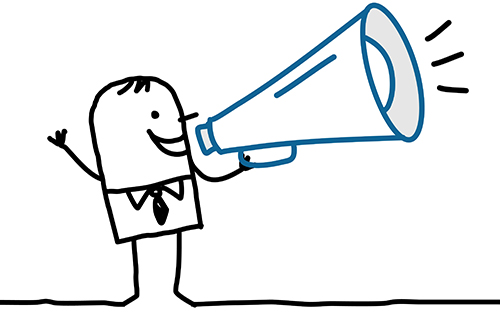 thought-leader discussion. We'd like to share what we learned.
A Passion for Differentiation in Four Acts
We focused on Mark's passion for differentiation. With "the retail market place mostly miserably undifferentiated today," Mark sees an industry begging for differentiation in merchandise, value, presentation, and channel management.
Now a professor at the Columbia University business school, Mark's 20 year retail career began in his native New York at Abraham & Strauss. Before Sears Canada he ran soft lines at Sears Roebuck & Co. as chief marketing officer and president. Earlier in his career Mark ran Lazarus Department Stores after holding various positions at Gap Inc., Lord Taylor, Mervyn's, and Goldsmith's Department Stores.
Great Retailers Can Stand the Truth
As Mark sees it, each day standing at the front of his store every retailer has to honestly answer his customer's bottom line question, "Why would I do business with you?" Great retailers can stand the truth. Differentiation is a must for handling it.
Who am I? Where am I?
Many retailers have lost the ability to create and sustain compelling identities. Most can't state who they are with signature points of view. In their stores customers stand surrounded by the same old stuff not sure where they are.
Mark pointed to Amazon and Barnes & Noble as examples of successful channel differentiation. Their distinct identities give consumers easy "driveway and keyboard decision" to choose them as their destination. Once there, they're in unmistakable surroundings.
A Market That Time Forgot
A generation ago retailers consistently delivered on their differentiated brand promise. From Mark's perspective, that held true whether the promise was value, product, technology, assortment, or style. During those years of retail space expansion consumers had time, a new destination—the mall, and money. Then lifestyles changed, spontaneity waned as time pressures mounted, and malls grew tired.
Last year, the money ran out. The final leg that kept an overstored market afloat was gone. The cycle was complete—expansion, consolidation, collapse.
Exit Merchant Princes; Enter Negotiators
At the same time, on the retailer's side, Mark credited successful merchant princes with balancing left brain and right brain talents, wielding "sketches and spreadsheets," to deliver profitable differentiation. Like their predecessors, that cadre of great retail leadership came up through the merchant ranks. They knew how to hire, nurture, and promote people like them.
That generation has passed, replaced by a leadership cohort schooled in managing vendors, promotional allowances, and markdown budgets but lacking developed merchandising talent. They spawn organizations in their own image and haven't developed dynamic teams, whether of merchants only or of merchants and designers, where creativity and commercial realism flourish in equal measure.
Mark sees merchant talent alive and well in a few stores, naming Target and Bloomingdale's, disparate examples brandishing distinct positions of value plus style. There's no mistaking either for a competitor for freshness and newness in merchandise, presentation, or service. Notably both support flourishing teams of designers and merchants.
First Insight—A Course to Differentiation in a Sea of Sameness
When we turned the conversation toward what retailers need to find their own differentiation in merchandise, value, presentation, and channels, Mark saw benefit in each from First Insight. He readily saw value in our analytics' correlation with results, which he attributed to our unique combination of social media—a new channel to customers and collective intelligence—a new method for analysis.
In merchandise where freshness and newness are key, First Insight gives merchants a "sandbox" to explore their intuitions without the risk, complexity, and inventory commitments of in-store testing, with less cost and more speed and accuracy. The direct connections retailers forge with shoppers replace what many buyers and their store associates lack—years of experience and knowledge of what works and doesn't.
Mark sees two straightforward propositions for First Insight's in value differentiation—sourcing and selling. First, facing variable cost prices—first costs of $x through sourcing option 1 or $y through option 2, with trade-offs beyond price, a retailer can use First Insight to gauge whether the item's realized retail will support either of the cost prices to meet the financial plan.
In selling, especially in a world of cut-throat pricing, First Insight helps a retailer meet the customer's value expectation—"the right price," a dynamic in play from luxury tiers down. A particular purse may be a perfect $2000 item, but won't move at $3000.
In presentation differentiation, Mark pointed to the distinct ambiance of Apple Store to illustrate key dimensions of presentation—label, packaging, fixtures, store and call center associates, and website. At Apple consumers engage a brand embodied in exquisitely packaged technology, stores with no sign clutter, teams of knowledgeable and subtly role-defined associates, and defined handling flows for different customers and shopping missions.
First Insight's ability to represent and test variable dimensions of product packaging, descriptions, and channels gives any retailer the ability to experiment with different presentation bundles to see how customers respond to various configurations. For Mark, First Insight's role in channel management works much the same way.
In short, First Insight helps every retailer stand the truth, and do something about it.
Written by: Greg Girard, VP Marketing