More and more retailers are starting to use social media as another channel to talk to their customers. But, are they remembering to listen too?
Your customers are looking for dialogue, not a monologue. Consumers want to be heard and many companies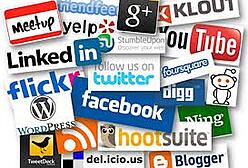 overlook the value of the customer's voice. Retailers need to start diversifying from traditional one-way marketing strategies and start the conversation.
Here's a link to a great article from Women's Wear Daily (posted Monday, September 28, 2009), discussing which brands and retailers are embracing social media and which ones are taking full advantage of its capabilities.