The two-way conversation that First Insight facilitates enables consumers to recommend what product offerings align best with them and what current products fit their lifestyle outside of traditional market research. The end result is delivering products that customers want and targeting the correct consumers for these products to increase conversion rates and sales.
First Insight's solution is leveraging the expansive nature of online consumer activities and conversations to extract real-time information about future products that can be used for a strategic advantage.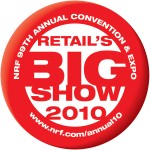 Key values in the new release include:
Continual real-time view of what customers want and value of existing and future product offerings.
Real-time trending information based on how consumers value product attributes over time.
Turnkey web application that provides an instant online community for products. This allows consumers to interact on how they feel about current and future products. The application can be standalone, white labeled or integrated into existing web presences.
Leverages CRM data to analyze customer preferences and desires for products and attributes. To provide targeted marketing recommendations based on real-time understanding of what customers and customer types want.
One to one selling with customers based on their product feedback.
Instant integration with social networks such as facebook
Built in viral spreading tools for MySpace, facebook, Windows Live, and other major web communities.
Out of the box online games to engage consumers on social networks or existing websites.
Configurable platform easily integrates into current online strategies and can begin leveraging consumer insights within a few weeks.
Stop by our booth, #2065 in the Customer Experience Pavillion, to learn more. We look forward to seeing you there!