The NRF's BIG Show was an exciting place to be this year. In case you missed it, the NRF decided to do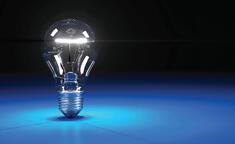 something a little different this year with the Innovation Station on the EXPO show floor. The Station focused on 13 solution providers addressing issues facing retailers today. My personal favorite was a technology from richrelevance called Fashionista: a new technology that let's consumers try on clothes virtually using their web-cams.
The booth also played videos of interviews with C-level executives, and let attendees vote via text on the challenges they see as most important. Video of these interviews can now be found on YouTube:
While the technologies in the Innovation Station were exciting and new, there were many outside of the pavilion that were interesting. Unfortunately for me, there wasn't enough time in the day to visit all of the booths that I wanted to. RIS News made a Top 10 list of "Things You Missed at The NRF Big Show 2010." Of course, the list could have been a lot longer.