While retailers are finally moving ahead on using science backed information to market their products, they are still unwilling or unable to use the same types of science in their merchandising operations. As the NY Times articles states, "Even computing enthusiasts acknowledge that the technology is far better at fine-tuning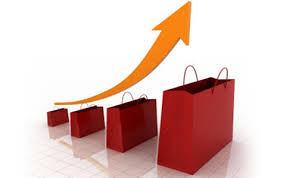 decisions on pricing, product assortments and shipments than the basic merchandising judgments about what goods to make and buy from suppliers."
Merchandising has always been, and still remains, an art. In the days of mom and pop stores, consumer insight was easy to access, and the art was based on a genuine connection to those whom the retailer served. Merchants could walk the sales floor and talk to consumers about what was working and what wasn't. Part of this dialogue was consumers requesting products they would like to be able to purchase. The merchants would know ahead of time what they would be able to sell, and there was less need to hedge bets across many items. As retailers grew and expanded, this intimacy was lost. Retailers no longer knew who their customers were, yet alone what they wanted.
With the onslaught of social media and readily available data, retailers are again learning who their customers are. They are even learning which customers like what products. All of this is happening with the aid of science.
However, retailers are still playing catch up with science. The knowledge and understanding of predictive markets, the science of collecting data from large groups of people to estimate future events, is growing. And it's growing without retailers. Back in 2006, Businessweek wrote a "CEO Guide to Prediction Markets." The article starts, "Unless you have a crystal ball, you could probably use some help seeing the future." Predictive markets have been used to gauge the outcome of various events from presidential elections to the Oscars, and they've been used successfully. Prediction markets aren't restricted to the people who should know; they are open to a wide variety of people, and the answer averages itself out. Science shows that the best predictors are frequently considered outliers. Still, the majority of retailers are focusing solely on their existing customers or what they believe to be their target demographics.
Retailers are still lagging in the science race. "Relying on gut feel is yesterday's strategy in retailing," as long as the gut is still the only thing making the most important decision a retailer makes. Retailers are failing to use the best science available to understand their customers, and they aren't using what they do know soon enough. Until they learn to use science to recreate the intimacy of mom and pop stores, they will still be creating and selling products that consumers don't want, and will be targeting existing products to the same group of people over and over without effectively expanding their customer base.
With the rise in importance of getting to "re-know" the customer through science, the tide is slowly – very slowly – returning to recognizing the importance of consumer input in the art of merchandising. The retailers who take the next large leap ahead will be the ones who learn to apply the newly available science and data to the early product development and merchandising phases.