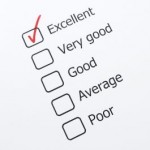 In "The path to successful new products," McKinsey Quarterly surveyed more than 300 employees at 28 companies across North America and Europe to find out what companies were doing to develop more successful products. They found the most successful companies "create a clear sense of project goals early on, they nurture a strong project culture in their workplace, and they maintain close contact with customers throughout a project's duration." According to McKinsey, the study focused on companies in the automotive, high-tech, and medical-device industries. They did state, "We believe that product makers of all stripes could benefit from our work."
It turned out that more than 80% of the most successful innovators engaged with consumers throughout the development process to gauge how consumers felt about the direction the development was taking, and were able to fine tune the product before it's launch.
High tech industries have been much quicker than retailers and brands to adopt such consumer engagement ideas, but as McKinsey points out, any company developing consumer goods could benefit from such interactions and feedback. It may be hard for brands and retailers to see how these types of conversations early in the product design phase could benefit them. We typically hear, "That's great and I can definitely see how it would work for so-and-so, but it won't work for me." The truth is, that if you're designing a product to be sold to consumers, these conversation will benefit you, and the earlier and more often you can engage with consumers, the better your product will be adapted to their needs and desires. The difficulty lies in doing this is economically feasible way while obtaining the best data you can.