With New York Fashion Week drawing to a close, followers of the event were able to get a new look into just how technology is changing fashion. As First Insight blogged a few months ago, designers like Norma Kamali were starting to stream their shows live via the web. As the month-long runway circuit progresses, the fashion industry is seeing more and more designers jump on this social media trend and others. Now listed among the live streaming designers are Giorgio Armani, Ralph Lauren, and Dolce & Gabbana. During the London Fashion Week, Burberry is taking their live streaming one step further: On February 23, the designer will webcast its show at events in 3D!
In a recent LA Times blog post, "Fashion Diary: Technology meets Fashion Week," the comment is made, "The only thing left to figure out will be how to monetize the shows instantly." Designers typically see a six month lag between runway and retail, but technology is helping them to find ways around this problem. As a different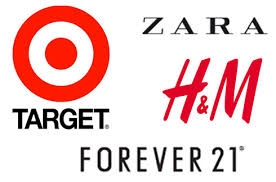 article from Women's Wear Daily [log-in required] points out, some designers are already finding ways to do this, while at the same time taking a bite out the knockoff business. Norma Kamali and Cynthia Rowley, among a few others, have started selling their samples from the show immediately after. Rowley also had limited editions of dresses, skirts, tops, and handbags ready for sale after the show. Designers feel that this is a way to take ownership of their designs before the knockoffs can be produced. But, designers are also seeing this as a way to keep up the "fast fashion" retailers like H&M and Zara.
The WWD article continues, "French designer Roland Mouret is taking it a step further: pre-selling his RM line to retailers before showing it on the runway, so that his styles will hit stores just a month after his show."
It is exciting for designers, retailers, and consumers that fashion is getting faster. As the world continues down a path of instant gratification, the faster fashion can be, the better it is. But in the rush, we lose the 6 month long feedback that merchants have to gauge the marketplace demand for the items. Often times, retailers are able to adjust their buys or negotiate prices closer to the delivery date. Merchants use feedback sources to fine-tune their buys along the way. Without the long lead times, retailers need a faster, more efficient way to gauge marketplace sentiment. As the lead time shortens, the stakes get higher.