"Data rich, but insight poor," is a common frustration among far too many organizations today. In a recent IBM study of 1500+ global CEOs, a staggering number voiced concerns over the inability to transform available data into real opportunities. "We seem to have more data, but our information is worse," said Electronics CEO. "It is more difficult to sift out what is most important."
Does this problem sound familiar? Given today's velocity of shared information, where every action leaves a data mark that can be tracked, evaluated and stored, the challenge is identifying, "meaningful marks" that will positively impact your company's decision-making.
In the Forbes Data Driven series article, "Plotting the Path to Career Success," Quentin Hardy clearly demonstrates the power of "understanding your data," by uncovering LinkedIn's newest added value for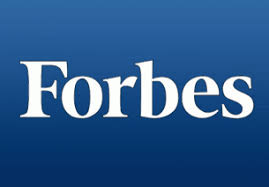 members. With over 75 million members, LinkedIn is the largest social networking site specifically geared towards connecting professionals. Upon joining, members create a profile, which includes employment history, business accomplishments and even future goals. Every minute this information is shared as more than 2500 connections are made. With each new member and every connection, LinkedIn gains a trail of valuable data.
Recently, LinkedIn began to apply these data trails to newly developed algorithms, in order to build dream job "data maps." "Its hard to synopsize a life or tell someone what they might do next with their skills, but looking at where people worked, who they know, what conferences they attend, can do that well," claims Deep Nishar Vice President of Products and User Experience. LinkedIn is utilizing data to make future predictions on members' successes and failures. For example, if a member aims to be a chief financial officer of a 5,000-person company, LinkedIn insight shows that you need to get an MBA within nine years of starting work. Or if you graduate from college with a physics degree, then there is a strong chance you'll be a software engineer in two years. In providing this information, LinkedIn is helping members choose the right steps for professional bliss.
What LinkedIn is for their members, is what First Insight is for retailers. First Insight is a forward-looking software solution that combines customer data with predictive analytics to create insight for choosing the "right steps." In retail terms: the right products, at the right price, in the right location, at the right time. By directly engaging with customers and determining what they want and value, First Insight gives retailers the ability to "predict and act" versus "sense and react." Measurable pricing and margin insight along with scalable consumer sentiment are all generated for visibility into future customer demand and merchandise profitability. In addition to collecting upfront product and pricing information, First Insight identifies consumer demographics, geographic location, psychographics, interests and shopping habits, all of which can be used to pinpoint regional and demographic variations in demand. The First Insight technology platform truly enables retailers to transform real-time data into actionable insight.