Congratulations to First Insight's development team in their exceptional efforts in the completion of the Heisenberg release! Overall improvements include updated results screens and simplified insight setup. The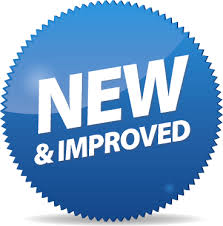 Heisenberg release is First Insight's 11th version of the Virtual Customer Viewpoint database and launched today Wednesday May 11, 2011.
Enhancements to the database include a "Sentiment Integrated Graph" tab that provides a simultaneous view of both an item's sentiment and value results. Each item is plotted on a grid based on net sentiment percentage and value score. An item detail summary is also included on the same screen for comparison.
A new feature to the "Demographic Subset Data" tab is also included and displays value scores across various demographics. Clients can now view sentiment values simply by clicking the "Sentiment Scores" button. The total positive and negative percentages of scores appear on screen for clients to review.
Our team has also improved the "Summary" tab on the results screen by including sentiment data, which is illustrated by a stacked chart of sentiment responses and a list of the top five comments from all respondents. This is a comprehensive summary of each item.
Our innovative development team is continuously working on new ways to better serve the needs of our clients. If you are interested in seeing a complimentary demonstration please contact Netta Ramacciotti at netta.ramacciotti@firstinsight.com or 412-918-1467.