It's no secret that shoppers like getting a good deal. We feel proud; a sense of accomplishment and 'who got the best deal' has become a "hot" topic of conversation between fellow shoppers.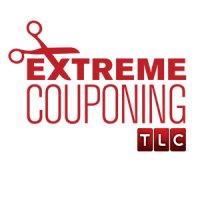 But Extreme Couponing has taken the search for the daily bargain to new heights. TLC (The Learning Channel) has acquired a new reality TV show that portrays a whole new bargain shopper, the "extreme couponer." Extreme couponers are going to great lengths in order to literally get something for nothing… and I really do mean nothing! Extreme couponers are leaving the cashier counters without paying a cent. One woman walked out of a grocery store with 150 candy bars for free by using coupons in combination with a buy-one-get-one-free deal. So, exactly what makes these couponers so extreme? It might be the "dumpster diving" for coupon inserts or a couponer who boasts of their "wall of toothpaste" and lifetime supply of paper towels and toilet paper.
We have become a society obsessed with a good deal. At the turn of the millennium, coupon use began to slide, from 4.6 billion coupons redeemed in 1999 to 2.6 billion in 2008. Then the recession hit, triggering a coupon revival, driven in large part by sharing information on the Internet. The coupon became the way to generate money, or at least cut household costs. Today, 74% of consumers search multiple online coupon sources each week, and 25% spend up to an hour shopping for the best online discount deals according to Bing search engine. Based on the newest bargain shopper, the "extreme couponer" many stores are now limiting the amount of coupons that can be used per shopping trip or the amount of items purchased at one time. If you would like to read more about extreme couponers please visit http://bit.ly/f6NmM0 http://bit.ly/j6TYBo http://bit.ly/hIJ0hm Follow us on Twitter for relevant updates on the latest trends in retail @FirstInsight.