In the last two weeks, I have written about Amazon's planned entry into the fashion business. (click here to read parts 1 & 2 of the blog). Retailers are concerned that they will become "showrooms" for Amazon, and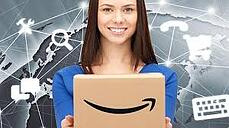 their concerns are not unfounded.
Comscore just published a study indicating the leading mobile retailactivities among people using smartphones: finding a store (33%), comparing prices (21%), and looking for deals (20%).
Last week, I wrote about the challenges Amazon will face, and concluded with my belief that ultimately Amazon will succeed through its market power and its vast resources. But its success doesn't necessarily come at the expense of retailers and brands. So, how can the more traditional players maintain margins across channels and also win in this environment?
There is a way…
Each major retailer has a huge base of loyal shoppers, and these shoppers go out of their way to patronize their favorite store. A customermay shop for a brand, for example, but the specific products they desire differ based on the retailer (e.g. Nordstrom, Bloomingdale's, or Saks). Each store's customer base has its own unique set of characteristics. Retailers often talk about "our customer" and develop a persona around this type of individual.
Brands also have loyal customers. Once a customer has emotionally invested in a certain brand, the brand's customer keeps coming back, looking for what is being offered next. Apple is a great example of this. But even though people are loyal to brands, their shopping patterns for those brands differ by retail channel. For example, the Levi's jeans carried by Brooks Brothers are a higher end product than those carried at Kohl's.
Herein lies the opportunity…
How can brands and retailers come together and find a win-win?
The solution is to provide brands and/or products that are exclusive to the retailer. In books and electronics, commoditization was inevitable since these categories do not generate an emotional appeal. For apparel, it is this emotional appeal that creates opportunities for differentiation, which are nearly endless.
What if brands partnered with their retailers and developed exclusive product lines for each one? Shoppers would not be able to find the same merchandise at multiple retailers regardless of whether they shop in stores or online. Those who like to shop at Nordstrom would find the apparel lines they like, and their loyalty would remain with Nordstrom. Same with Macy's, Saks, and Neiman Marcus. Those who prefer to buy online, meanwhile, could shop the retailer's website, since they would find the same merchandise they find in the stores. If a retailer has the right products for each channel, the number of products selling through at full price would be higher, creating a winning scenario for the department stores and the brands.
Where does that leave Amazon? Well, the brands would create a line for Amazon, which is differentiated from the lines that are offered in the retail outlets. It would be up to the brand working with Amazon to decide which lines go to Amazon.
Of course, exclusive branding has been done for years, but often without good data on what styles each retailer's consumers really want. Retail merchants often guess, and give guidance to the brands, who apply more guesswork. But there are ways in which retailers and brands can work together to determine the specific styles that resonate with each set of consumers, before manufacturing and buy commitments are made.
This will be the subject of next week's email. You can also visit my blog on Forbes.com – I am interested in reading your comments on the topic.