With the presidentialelection only two months away, the news media have beguntheir near-daily publicationofpre-election polls, and the pundits have begun making their forecasts. Whichmethods have proven to be the most accurate in predicting the winners? Historically, polling a sampleofthe population has been more effective than trying to find a single "expert" who can consistently predict election winners. However, even polls that seek input from a broad cross-section of the population have their limitations.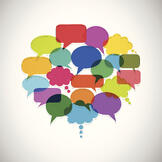 In 2008, in an effort to create a more accurate model for predicting election results, statistician Nate Silver built a poll aggregation website which accurately forecasted the 2008 presidential election, as well as all of the 2008 Senate elections. Silver's model uses baseball "sabermetrics" (statistical analysis) to combine the results of several different polls, balancing out the polls with comparative demographic data and weighting each poll based on the pollster's historical track record, sample size, and recentness of the poll. Silver's forecast is now a licensed feature of The New York Times online entitled: FiveThirtyEight: Nate Silver's Political Calculus.
Naturally, some polls have a better track record than others. Silver has built a system that filters and weights existing polls based on prior accuracy to create a model that is highly predictive.
In the retail and fashion industry, predicting new product performance is essential to the lifeblood of a company. How do retailers make predictions today? And how accurate are these predictions?
Many retailers rely on the knowledge and experience of the merchant. Merchants understand their categories and are the unquestioned experts in their area. However, like the political experts, the challenge for merchants is in making accurate predictions on every product, every time, season after season. This is a challenge regardless of who you are. And if you are the CEO or Chief Merchant, don't you worry that your best merchant could leave and join another retailer? Institutionalizing the ability to predict trends and winning products is a challenge faced by every retailer. Shareholders and equity analysts expect it.
Some retailers go a step further and seek input from consumers on new products to augment the expertise of the merchant. They may use in-store testing, or focus groups, or may even seek feedback on new products via their website or Facebook page.
What are the challenges with these approaches? First, each "respondent" is given equal weight. Second, each approach involves extrapolating results from a small group of people (or stores) to the entire U.S. population (or store chain).
Similar to Silver's model, First Insight has built a model which aggregates input from broad groups of consumers, but weights and filters this input so it is predictive. First Insight's solution identifies those respondents who demonstrate their ability to accurately predict winning products within the category. By listening to the right customers (and a lot of them!), retailers can select more winning products.
First Insight's platform for capturing and aggregating the "wisdom of intelligent crowds" has been proven with some of the world's leading retailers (to see a sample list, click here). They are just a few of the savvy, market leading retailers that are forward-looking in their thinking on how best to maintain a competitive edge in the 21st Century.
Also, I invite you to read our white paper: "Weeding Out the Weak", to learn about how to develop a repeatable process for accurately predicting new product success.