The retail industry is evolving at a tremendous pace, and it is showing no signs of slowing down. Retailers and brands that can not only keep up, but stay ahead, will succeed. Conversely, those who fall behind will soon be forgotten. This was the topic of last month's World Retail Congress in Amsterdam. Retailers and brands gathered from around the globe to discuss and reflect on the theme, "High Velocity Retail." WRC Chairman Ian McGarrigle described this theme as involving both speed and dynamism because it is not simply about becoming faster, but also about the ability to change direction and adapt your business model to serve your customers' needs.
WRC provided invaluable insights from many top retail leaders especially during our panel,
What is the future of brands? (Hint: it's all about innovation)
.
Our executive panelists included Francesca Danzi, Chief Client Officer of Tory Burch; Rajiv Suri, CEO of Shoppers Stop, one of India's largest retailers; and Phillippe Chainieux, CEO of MADE.com. Each leader shared a unique perspective on how to connect and interact with their customer bases through loyalty programs, personalization, and differentiated products. While Danzi shared her ongoing campaign at Tory Burch to create more personal messages and recommendations through artificial intelligence, Suri spoke of Shoppers Stop's robust loyalty program and its importance in serving the Indian Family. Chainieux discussed MADE.COM's innovative crowdsourcing strategy for introducing new, one-of-a-kind products. Each leader demonstrated his or her own version of High Velocity Retail, speed with proactive initiatives, and dynamism in the willingness to change business models to suit the needs and desires of the customer. Rajiv Suri exemplified this when he stated, "We are going to prepare for tomorrow's customers today."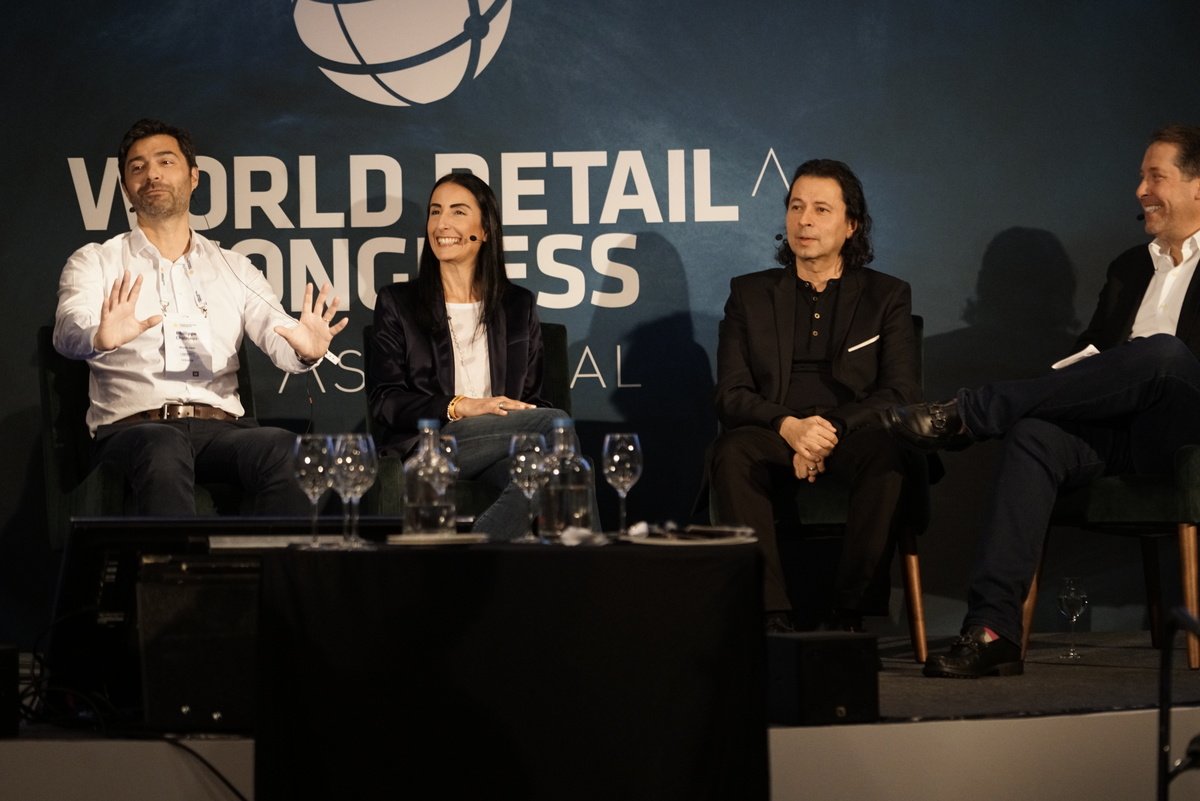 Panelists from left to right: Phillippe Chainieux, Francesca Danzi, Rajiv Suri, Greg Petro

In addition to speed, dynamism, and a customer-first attitude exhibited by our panel leaders, Ian McGarrigle shared a few of his key takeaways with me. One takeaway I found very relevant was: "You cannot succeed alone." Many retailers and brands try to achieve retail success by doing it all and having a hand in many innovations. But, as the world becomes increasingly complex, companies cannot excel at everything. They must focus on their core competency and rely on their partners and vendors to do the same. Kroger and Ocado, Carrefour and Google, and of course First Insight and hundreds of our partners, are collaborating to succeed in this modern, data-driven era together.
Another important takeaway shared by McGarrigle was the idea of "purpose." As I wrote in a previous Forbes article, consumers are aligning what they are buying with their lifestyle—whether that be sustainability or another cause. For instance, AmazonSmile gives customers the ability to donate 0.5% of their purchase to a charitable organization of the customer's choice. On our panel, Francesca Danzi spoke of the Tory Burch Foundation efforts to empower women and their entrepreneurial initiatives through affordable access to capital. Retailer Ralph Lauren promotes its Pink Pony Collection where 25% of the purchase price from pink emblemed products goes to supporting cancer care and prevention. More companies are finding their niche when it comes to purpose, and it is even becoming a customer expectation.
Finally, World Retail Congress and Chairman Ian McGarrigle placed an emphasis on artificial intelligence and robotics leading the next technological wave. When I founded First Insight, a predictive analytics platform powered by AI and machine learning, I knew we were ahead of the curve. However, more than a decade later, many retailers and brands are venturing into this unexplored territory. Professor of Engineering and Data Science at Columbia University, Hod Lipson, gave the keynote presentation on the status of AI and robotics and its use in retail from object recognition to unique object creation. Professor Lipson noted that humans and technology must work together to create a symbiotic relationship and a better future. As we observe the adoption of driverless cars and smart suggestions, it is clear this is just the beginning for retailers and brands. A new technology wave is coming. Whether retailers will ride the wave or let it crash over them depends on how effectively and quickly they embrace and leverage changing technology.
Although World Retail Congress 2019 has ended, its wisdom and insights from top retail leadership and visionaries will remain. Retailers and brands who utilize these rich takeaways will be rewarded in this uncertain and rapidly changing retail industry.