Columbus Consulting's Unified Retailing 2019 conference last week focused on the theme, "The Road to Profitability Starts and Ends with the Customer." As proponents and providers of Customer-Centric Merchandising, we have seen first-hand how profitability and customer focus are dependent on one another. It was powerful to see leaders across the spectrum of retail—from Petco to vineyard vines—unified on the importance of listening to the customer.

Here are a few key takeaways from Unified Retailing 2019:
Adding Services to Products as a Differentiator


Dana Telsey of Telsey Advisory Group discussed how service growth is currently much greater than product growth. Millennials are increasingly preferring experiential services that provide access to products without having to own them. This growth offers retailers the opportunity to innovate around their products, providing services that will resonate with customers. Telsey concluded that customer service and experiences will drive wins in retail, and it is all about personalization, localization, and customization.
Retail is Moving Fast, and Retailers Must Innovate to Stay Relevant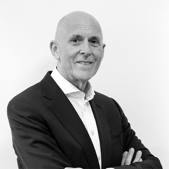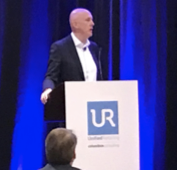 Andrew Jennings, Former CEO of Karstadt, Saks Fifth Avenue, and Holt Renfrew presented on the speed of retail, stating: "Retail has never been this fast, nor has the need for change." The most important words in retail are "Be Relevant" according to Jennings, and "Retailers who move too slowly will be lost forever."

To stay relevant in retail, Jennings offered four key points. First, brands must know their customers and understand their emerging wants, needs, and desires. Second, they must constantly innovate and do it with excellence. Third, they must hire talented people who are passionate about what they do. Finally, change must be kept in the center of your business.
Understand Your Customer and What She/He Wants


Dr. Mark Chrystal, Chief Analytics Officer at rue21, explained rue21's accomplishment of moving the company from bankruptcy to profitability. Over the past few years, rue21 lost touch with who their customer is. They believed their customer base was age 18 to 24, but discovered 80% of their customers were not in this age bracket. Once they learned the demographic and psychographic identity of their customer, they gained strategic alignment on the target customer. However, they did not know how to connect that understanding to product selection.
Based on prior success at David's Bridal, Dr. Mark Chrystal turned to First Insight's data analytics to help the merchant team understand their customer and create new assortments to meet their needs. Our tool helped rue21's merchants understand why products were or weren't resonating with their target market through immediate insights broken down into defined segments. The merchants were now able to understand how to be strategic with their assortment and understand which customer profiles to focus on. They were also able to negotiate better pricing with their vendors because they knew what price points rue21 customers were willing to pay. Chrystal finished by saying, "I attribute the turnaround to leveraging analytics."
Combine Art and Science to Be Successful

George Schmidt, former SVP of Strategic Planning, Ecommerce & CRM at Frontgate/Grandin Road discussed the importance of managing complexity in product assortment, inventory, marketing, and building a successful and cohesive strategy. Schmidt emphasized the importance of taking complex data and transforming it using data analytics, but noted brands must use both art and science to be successful. "You have to value the vision and intuition of the designer, but then use analytics and planning tools to help them." Similar to Dr. Mark Chrystal, Schmidt emphasized the importance of understanding the customer in order to create the right assortment. "Customer Feedback prioritized what we did," Schmidt said.
---
Columbus Consulting's Unified Retailing 2019 provided an exceptional opportunity for retailers and brands to come together and discuss the retail landscape and the importance of a strong customer focus. We are proud to support our retail and brand partners like rue21 in providing their customers with product assortments they love, while increasing the company's profitability. The road to profitability does in fact start and end with the customer. Schedule a demo today if you would like to learn the value First Insight can deliver to your business.