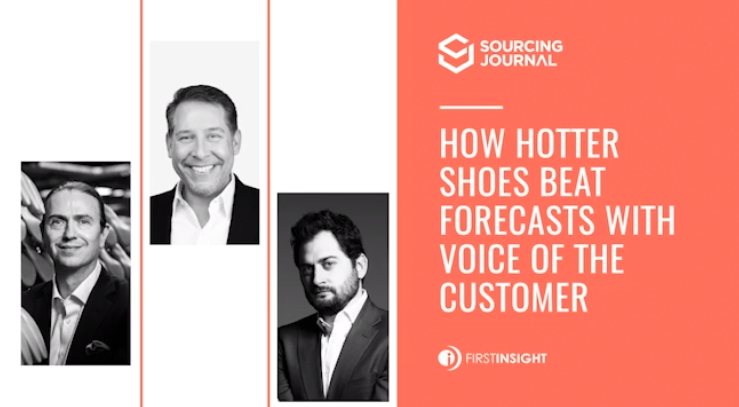 While the Covid-19 pandemic hit most retailers hard, it created uniquely intense challenges for Hotter Shoes. The vast majority of the footwear retailer's sales were to older customers who patronized the company's brick-and-mortar stores. These customers, who are not digital natives, were among the least likely to shift to buying online. Hotter needed to build up its e-commerce presence and appeal to a new group of shoppers at the same time.
While the company implemented First Insight's "Voice of the Customer" predictive analytics to make more accurate design, buying and pricing decisions back in December 2019, the comfort footwear manufacturer and retailer has since gained a longer-term benefit of its deep digital transformation: attracting newer, younger shoppers.
Since the retailer had started broadening its consumer base in its digital shift, with online demographics skewing younger than brick-and-mortar shoppers, Hotter Shoes saw a chance to engage those outside its target audience. The success and focus of Hotter's digital transformation showed an increase in digital sales, up 27 percent.
and Watch the Video Interview at Sourcing Journal