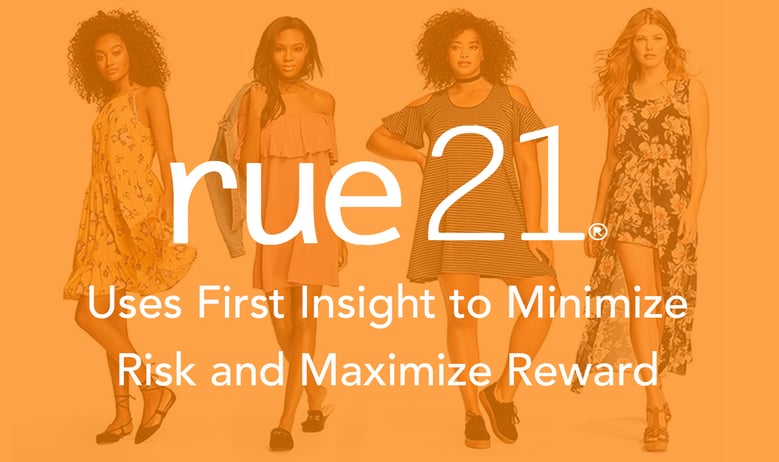 Karen Pinney, Chief Merchandising Officer of rue21, shares how First Insight has helped rue21 minimize risk and maximize reward by increasing speed-to-market, identifying winning and underperforming products, reducing sample costs, and more.
Check out the Highlights


Disaster Averted:
How rue21 Avoided Major Losses by Testing the Kitten Heel

Voice of Reason:
How Only Listening to Denim Vendors Could Have Cost rue21 Their Back to School Program

The Value of First Insight for rue21:
6% Gain in Margin Dollars
Your browser does not support the audio element.


A Need for Speed:
How Fast is First Insight for Fast Fashion?