Every retailer and brand wants to know the next fashion trends seasons in advance. While designers' intuition and the Fashion Week runways may offer some clues, retailers and brands need something better, and in-store testing isn't the answer. In the Age of Technology and the Connected Consumer, retailers and brands have a new opportunity to move out of their comfort zones and experience the power of data, Artificial Intelligence (AI), and Machine Learning for fashion all in one platform—First Insight's InsightSuite.
The First Insight platform makes it easy for you to identify your winning and underperforming products. Simply input your new product designs and the process begins. First, our retail platform listens to the voice of the customer, receiving feedback on your product designs through email, social media, and third-party panels to meet a statistically significant sample size. Then, it applies AI and Machine Learning to analyze the responses and predict the outcomes for future product performance. The results provide clear product ranking through a First Insight Value Score, aggregated customer sentiment, and price sensitivity data with actionable recommendations within 24 – 48 hours.
The accuracy of our platform is unmatched.
Our platform's Artificial Intelligence continues to become smarter with Machine Learning. For more than a decade, we have been collecting over 8 million data points each month from consumers and retail fashion manufacturers in 30+ countries to support our machine learning algorithm. These data points continue to increase the accuracy and precision of our predictions. They also allow us to provide geographic product recommendations by state, country, and region. Machine Learning enables us to identify fashion industry trends in near-real-time and predict seasonal trends ahead of other market resources.
Stretch your fashion design creativity using machine learning.
In a saturated retail market with fierce competition and many similar products, customers are looking for the best, the new, and the different. While many retailers and brands are hesitant to launch risky and unique products, those who use our InsightSuite platform can take their fashion design creativity to the next level. By using product photos or 3D CADs, retailers and brands can try different iterations of the same product design to pinpoint exactly which one resonates best with customers and understand why. The information learned from each test encourages creativity and increases new product success rates.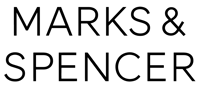 Everything M&S does as a company is filtered through the lens of what we know about our customers, and every decision starts with them. First Insight's technology gives us invaluable feedback on new products during design and development, so we can buy more of what our customer likes and eliminate products that score less well.
Gordon Mowat
DIRECTOR OF SUPPLY CHAIN AND LOGISTICS

First Insight's analysis of consumers' merchandising preferences, print favorites, and style trends provides our teams with pre-season insight into new product performance, giving them more confidence in the buying decisions and allowing us to tailor our assortment to match our consumers' needs.
Kate Kenny
VP OF MERCHANDISE & PLANNING
The Results of AI and Machine Learning for Retail and Fashion:
How does First Insight impact your business? Our customers:
Increase success rates for new products by 30 to 80%, by improving forecasting accuracy.
Increase gross profit margins by up to 9%.
Improve speed-to-market for new products by decreasing product launch time up to 30%.
Customers are looking for newer, better, and different products.
With AI and Machine learning, your business can stay ahead of the fashion trends and deliver exactly what your customers want, when they want it.