For decades, fashion retailers have followed a similar model. Designers and merchants scour the globe looking for new fashions. They make decisions six to nine months in advance based on what they think consumers will buy. Commitments are made to huge quantities of the items that make the cut. The products are launched and everyone waits for sales data to determine whether the bets were placed on the right products. Bad bets typically result in heavy markdowns to clear out inventory.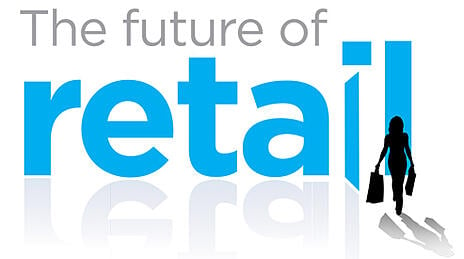 Although some may not yet see it, this model is changing, and the industry is preparing for a major shift.Three international industry leaders – Uniqlo, H&M and Zara – have taken dramatically different paths from the status quo – and from each other. All three continue to be very successful and seem to be avoiding the "race to the bottom" on pricing. Interestingly, all three are using lessons learned from other industries and are building long-term sustainable competitive advantages which are paying off.
First, let's look at Uniqlo.Tadashi Yanai, CEO of Uniqlo's parent company Fast Retailing and the wealthiest man in Japan, has a goal of growing the company to $50 billion in 2020, quadrupling current revenue. Yanai expects to generate $10B of these sales from North America. Uniqlo's offerings are primarily basics – fleece, slim down jackets, synthetic thermal underwear, and denim.
What is different is Yanai's approach to the business. While other apparel companies try to find or follow the latest fashion trend, Yanai treats Uniqlo as a technology company.
In a recent interview with Wired Magazine, Yanai said: "In general, the apparel industry isn't about continual process improvement or making the perfect piece of denim, it's about chasing trends." He continued: "At Uniqlo we're thinking ahead. We're thinking about how to create new, innovative products … and sell them to everyone."
Uniqlo believes that customers care more about quality and value than about a quick response to changing styles. So, they use long development cycles in which they test new materials and designs. They create long-term partnerships with material manufacturers. In this way, Yanai's strategy is similar to that of the automakers. Car manufacturers spend months or years in product development to create a product that will sell to large groups of people.
The auto industry is an interesting comparison, although not one often made to the apparel industry. Between 1896 and 1930, over 1,800 auto manufacturers existed in the U.S. As many as 75% of these were formed prior to the mid 1920's. Why? First, technology was changing rapidly, and every inventor though he could develop a better vehicle. Second, auto makers wanted to develop cars that suited each individual's tastes. By the early 1940's a high percentage of these companies had gone out of business, and today we have just a handful of meaningful auto makers in the U.S.
Similarly, in the U.S. today we have many apparel brands and retailers. We have national vertically integrated retailers, large department stores, manufacturers, and many local boutique designers and shops. Mickey Drexler, CEO of J. Crew, said in a recent CNBC interview: "There are too many retailers. There are too many brands. There are too many designers. There are too many discount stores, and the predator online companies are selling discount like crazy."
Yanai has taken the 21st century automaker approach. He is identifying styles within product categories that don't go quickly out of fashion, finding a way to create differentiation with these styles, and then setting up a supply chain that can deliver these styles to the consumer. In addition, Uniqlo has taken a page from the technology and auto industry playbooks by implementing "planned obsolescence". Yanai wants to drive consumers to update their wardrobes based on changes in technology (driven by Uniqlo) rather than based on fast-changing style preferences.
The results have been impressive, and Yanai's approach has made Uniqlo one of the world's most successful retailers, gaining fast on rivals like Gap and H&M. Mickey Drexler complimented Yanai in the Wired article: "Not only is he a great merchant, but he has an extraordinary vision and an unwavering long-term vision."
At the other end of the spectrum is Zara. Instead of avoiding trend-chasing, Zara has embraced the fast-changing tastes of consumers, and they have built a supply chain which allows them to deliver to these preferences.
I will explore Zara in my next post.