As Millennials age into homeownership, they are bringing with them their affinity for fast-fashion, lower prices and digital shopping, and all could be driving up price elasticity for the entire home goods category.
Home goods shoppers have traditionally been less concerned about the prices they pay, likely because they were spending money on items they planned to use for years - like a sofa or mattress. However, according to our recent report, "Decoding Price Elasticity to Unlock Revenue and Minimize Risk," which First Insight will be revealing at the WWD CEO Summit this week, pricing elasticity has been rising over the past two years in home goods, and the industry could be at a tipping point.
Using proprietary data on the elasticity of demand, First Insight calculated price elasticity over time to determine a trendline for each category and subcategory to better understand pricing changes, opportunities and risks for retailers.
A recent report by the National Association of Realtors showed millennials are now the largest group of homebuyers in the U.S., accounting for 34% of home purchases, with 66% planning to purchase a new home within the next 5 years. Further, 68% of Millennials not only plan to own a home, they plan to own multiple homes throughout their lifetimes according to a new report from Bank of America. This means more demand for home goods, which means higher prices, right? Probably not.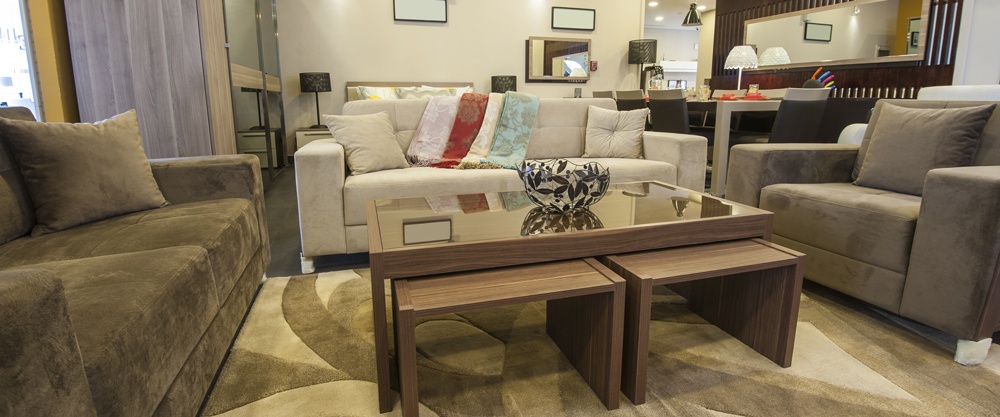 Millennial Home Buyers Prefer Cheaper Prices
Even though Millennials are buying houses, it doesn't necessarily mean they're willing to spend big money. Older millennials between the ages of 25-34, in particular, are spending proportionally less than other generations, as saving for the future tends to weigh more heavily on their minds. In fact, 15% of older millennials report having $10,000 or more saved already. Millennials are also shirking the mystique of urban life for lower-cost housing in the suburbs. The National Association of Realtors' 2017 Home Buyer and Seller Generational Trends recently revealed that only 15% of millennials purchase a home in an urban area, and 48% of millennials surveyed by the Demand Institute said they would look to the suburbs for their next home.
Millennials Are Buying Cheaper Home Furnishings
Off-price brick-and-mortar retailers have honed in on this, and are flooding the market with goods to take advantage. TJX Companies Inc. (NYSE: TJX), parent company to TJ Maxx, Marshalls and HomeGoods, reported net sales increased nearly 13% to $1.3 billion in the fiscal fourth quarter, and has announced its plans to now add a sister home goods store, Homesense. Target also recently noted in its Q2 earnings that home goods was a growth category and the company just launched an affordable furniture and home furnishings brand called Project 62.
Digital Shopping is Hot in Home Goods Too
Not surprisingly, home goods was the fastest growing product category online in 2016 according to the Internet Retailer Home Goods Report, reaching nearly $15 billion in sales last year. Companies like Wayfair Inc. (NYSE: W) are reaping the rewards. Wayfair reported in its second-quarter earnings that net revenue was up 43% year-over-year to $1.1 billion, with 9.5 million active customers.
Once the go-to in affordable modern home goods, IKEA is feeling the pressure, and announced recently that it is exploring selling its goods through third-party websites like Amazon or Alibaba. Lowes (NYSE: LOW) also recently announced it would offer a new affordable home goods line, Scott Living, featuring collections from Drew and Jonathan Scott, of HGTV's Property Brothers, as well as a digital showroom.
Furniture Startups are Meeting Millennials' Needs in Lifestyle, Pricing and Speed
It's worth noting that according to our study, the furniture category in particular is seeing significant increases in elasticity, where prices have increased in tandem. Furniture retailers should think twice before upping prices further. More and more low-cost options are hitting the market going beyond the free shipping and assembly that made Wayfair famous, with cheap, stylish options, simple assembly and fast delivery better suited to the Millennial buyer.
A recent NY Post story quotes Sean Juneja, CEO of the online interior design firm Decor Aid who points to a void between those living with IKEA styles and prices and the jump toward expensive furniture such as Restoration Hardware (NYSE: RH). The article also goes on to note the entrance of several startups in home decor, which are more affordable, stylish and portable.
The piece profiles Burrow founders Kabeer Chopra and Stephen Kuhl who created their modular couch company after choosing a $400 Ikea couch over a $1200 West Elm sofa that would take 12 weeks to arrive. While they were able to have the couch faster, the pickup and 2 1/2 hour assembly made the experience "miserable." Burrow offers a $950 midcentury style couch in four sizes and five colors that ships in boxes in five days or less, and can be assembled in minutes.
In home goods, like most of retail, Millennial consumers are in the driver's seat. Even equipped with less money than their aging counterparts, the generation's sheer girth and buying power are expanding the market, bringing new products to the forefront, shortening supply chains and pushing prices down. With more graduating from college every year and taking their place in the workforce and buying homes, this momentum will only increase. Home goods retailers, whether they be brick and mortar or online, or both, must remember that these savvy consumers will find the right product at the right price to suit their needs. Understanding and adjusting to pricing elasticity will be critical to sales, and also to a retailer's ability to compete.