Every year companies develop performance goals to help keep the business on track and moving forward, but what happens when unforeseen market disruptions strike? Unfortunately, the retail industry has seen its ups and downs over the last decade. Retail has stumbled through the Great Recession, major technological shifts, the recent trade war, and now a global pandemic that has impacted every aspect of the supply chain.
It has become clear that it's no longer a question of if a market disruption will occur, but when it will occur. When disruption strikes, retailers and brands must be prepared to adapt quickly and efficiently.
First Insight helps retailers and brands test products by leveraging Voice of the Customer data, Artificial Intelligence and Machine Learning, and Predictive Analytics to enable retailers and brands to make the right product, price, buy quantity, and marketing decisions. In many ways, First Insight has acted as a safety net for retail—especially now—helping companies plan their assortments for seasons to come without any prior sales history or need for in-store testing.
Here are
four ways

we are helping our customers navigate the Coronavirus Market Disruption right now:
1. Digitizing and Streamlining Operations
While many store associates and managers have been furloughed, merchants and planners are working from home trying to plan assortments for future seasons. While many are used to live line reviews, going to market and making final decisions based on physical samples or seeing product on-model, this is no longer possible. Now many merchants are trying to make assortment decisions by viewing physical samples over video chat—if they're able to even get physical samples right now.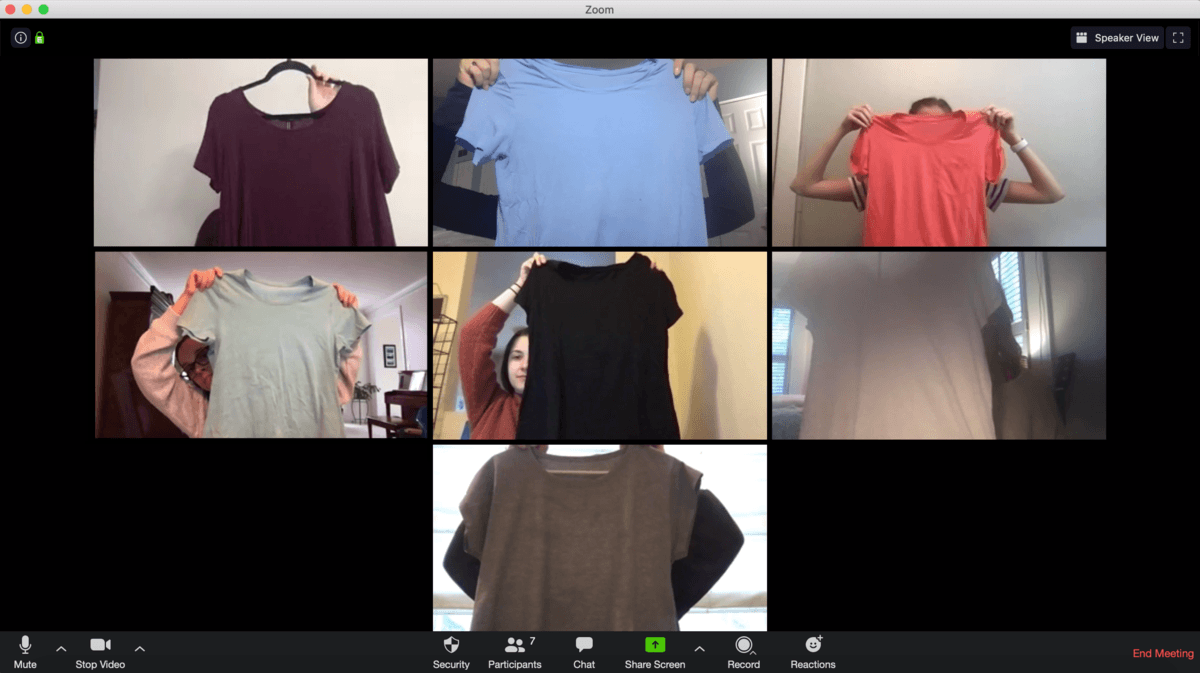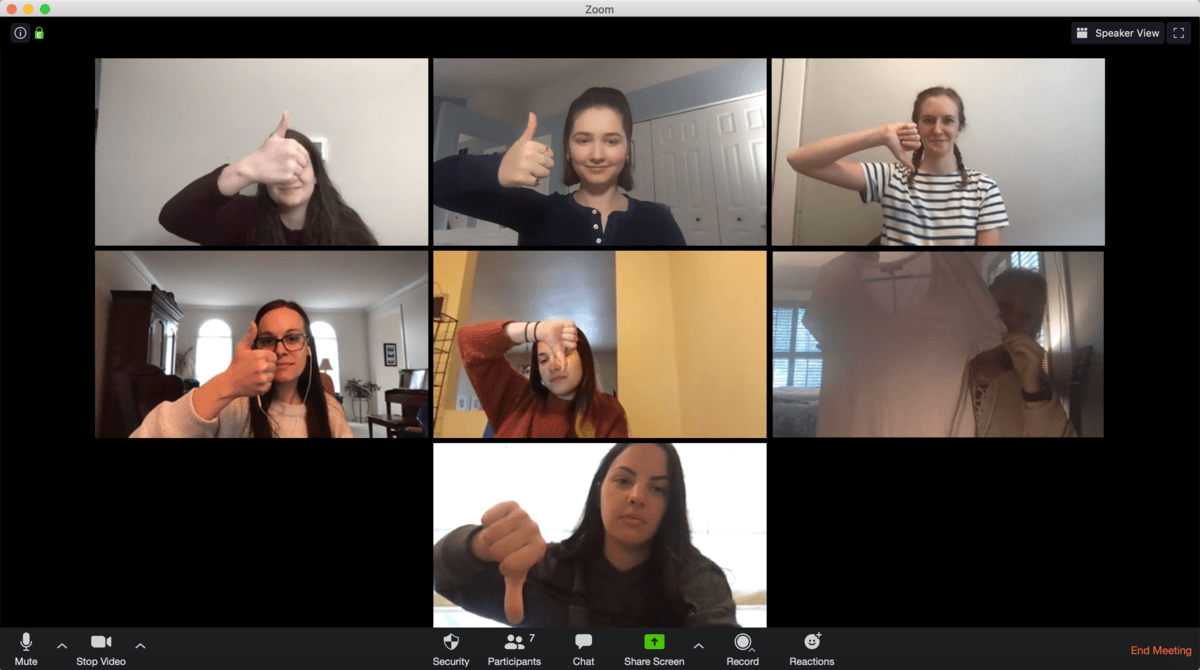 The downsides of video chat line reviews do not require explanation if you have ever tried it. It's definitely difficult to get an accurate feel for the potential product, and it becomes a merchant guessing game of which products will sell and at what price.


With large order decisions on the line, it is not worth the risk. Simply put, there is a better way. Below you can see the clear and accurate results for these same shirts based on testing through the First Insight platform with a statistically significant sample of customers or panel respondents. It is clear that the black crew neck is by far the most valued product, with customers willing to spend $10.80 and the highest percentage of positive sentiment. Need to cut a particular product from the assortment? The pink and mint t-shirts scored the lowest, and therefore may not make the cut.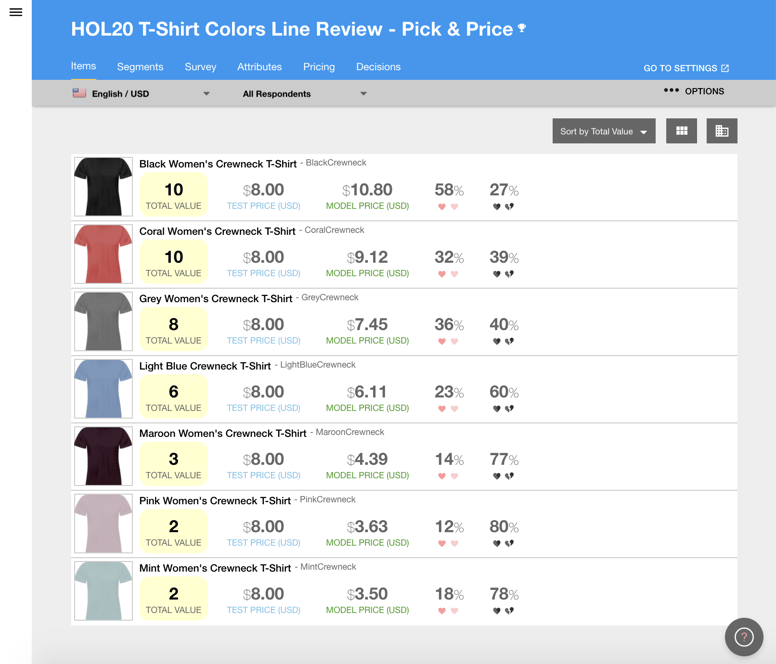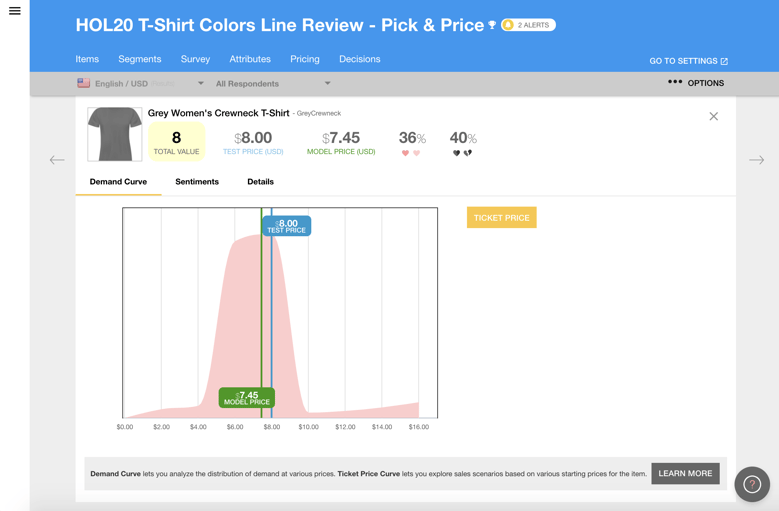 2. Making Critical Order Cancellation Decisions
Right now, retailers and brands face a tough set of decisions regarding which orders to cancel and which to keep. Even if you ordered the right products, supply and demand have both shifted. With stores closed and customers staying primarily at home, the demand for apparel has dropped, and retailers and brands still have a large supply of inventory in the queue. Sometimes order cancellation is the right decision – but which orders should you cut and which should you keep?
With digital product testing, we can test your ordered inventory and help you decide which to keep and which to cancel, delivering actionable results within 24 to 48 hours. By optimizing your orders, you will be able to maximize your revenue and margin during these times and reduce the threat of markdowns waiting to happen. Additionally, since consumers' value equations have also shifted, and the economy is not in the shape it used to be, we can help price products effectively to meet current consumer expectations and increase sell-through.
Remember, stores will eventually reopen. Will you be ready with the products consumers will want to buy?
3. Preparing for Holiday 2020
It's hard to imagine the holiday season right now. But in about six months, there's a strong chance that Christmas music will once again play over store sound systems, customers will line up for Black Friday deals, and many will search for the perfect gifts for their loved ones in stores. Now is the time to plan ahead for Holiday 2020.
Many retailers and brands are looking to approach the holiday season cautiously—with good reason—by placing smaller holiday buys now and reassessing the economic outlook later in the summer. Even so, it's critical to know what not to buy so you don't spend precious cash on unproductive inventory. First Insight helps you get actionable feedback directly from your customers to understand their wants and needs, and what they are willing to pay for them. By arming yourself with this predictive information, you can make the best decisions possible when planning for the uncertain holiday season.
4. Planning for an Entirely Different Spring in 2021
While this Spring has proven highly unpredictable and full of panic, the chances of a normal Spring are looking better for 2021. It is likely that next year customers will be back in stores, but their preferences and value perceptions will have definitely shifted from this year. The sales and success of products in Spring 2020 will be poor predictors of next year. For instance, with fewer people working from home, many will likely trade their sweatpants for slacks and their house slippers for pumps. Retailers and brands need better information to make assortment decisions rather than leaning on spotty historical information.
Retailers and brands will need to base buy decisions on items without any sales history, and we are here to help. With the lack of physical samples and the inability to hold photoshoots right now, we are helping retailers and brands test both 2D and 3D CADs to support virtual line reviews for Spring 2021 assortments. Our platform's Predictive Analytics and Artificial Intelligence fill the void left by a lack of reliable historical sales information with forward-looking, accurate and predictive results that give you the confidence you need to plan next year's assortments.
---
Whether you are making decisions for canceling orders now or planning for future seasons, we are here to help you make the best decisions possible using digital product testing, AI, and predictive analytics. Request a demo below for more information. And stay safe.