Meet Dan Budosh, Vice President of Account Management & Strategic Solutions at First Insight!
Before joining First Insight, Dan spent the past 20 years of his career in the retail merchant space, starting his career at JCPenney's as a Merchandise Manager. Throughout the years, he grew into regional roles taking him to retailers such as May Co. and Dick's Sporting Goods.
Dan has been with the First Insight team for 9 years and counting! We asked our in-house retail expert a few questions to gain valuable insights:
What retail trend excites you the most and why?
Adoption is increasing so fast within 3D CAD and other technologies to improve the product development process. I am excited to see how Artificial Intelligence (AI) will expand ideation in product design with simple cues/directives to make the designer's ideas come to life. Powering these new platforms with predictive analytics will expand product offerings and ensure that retailers offer a robust assortment and invest in what the customer intends to purchase.
Why is adopting a customer-centric data approach invaluable for retailers in driving meaningful results?
Voice of Consumer (VoC) is no longer just a nice to have. Merchants need to know how the consumer will respond. In-store stack-out tables and clearance racks no longer get the foot traffic necessary to reduce inventories resulting in big markdowns. If she says 'no', believe her.
What are your go-to retail resources?
My favorite weekly email newsletters are:
Retail Dive
SGB Media
Women's Wear Daily
What's your favorite part of your job?
Meeting with fun people! Merchant, Planning, and Product Design teams worldwide share similar collaborative attitudes, common goals, and success measures. Being part of the assortment discussion, whether it's about fashion or hard goods products, enables the team to enhance ideation, generate value, and elevate our offerings. My role allows them to incorporate science into the conversation.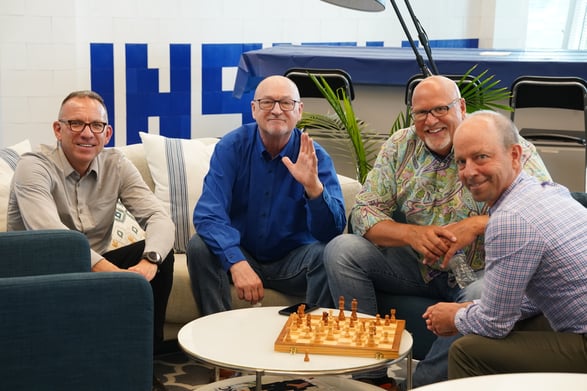 What advice can you offer for leaders considering implementing a solution like First Insight?
Trust the data. Let your consumer write the online review prior to inventory commitment supported by analytics.
What's one thing you wish everyone knew about our solution or one area you believe retailers could better leverage our solution?
We test globally in over 75 custom languages & currency combinations with +100M consumer panel respondents at the ready. Markets are expanding and regional testing can help to ensure that assortments are curated.
How does First Insight help retailers outpace competitors?
Worldwide supply chain issues, changing consumer purchasing behavior, and a shifting retail landscape do not alter the fundamental need to provide what customers desire. Leveraging the First Insight solution enables retailers to focus their efforts where they matter most. When consumers identify a product as a winner, retailers can increase inventory investments, employ "never-out" strategies, feature these items prominently online, ensure in-store dominance, and execute targeted marketing. It's essentially Retail 101, powered by proven technology.
What's your favorite First Insight customer success story and why?
A retailer proposed a design idea for a graphic tee program that featured iconic landmarks paired with food. Picture the Statue of Liberty holding a hot dog instead of a torch or the Leaning Tower of Pisa - "Pizza." The merchants closest to the purchase decision had reservations, but they were under pressure from management to proceed. Testing revealed that consumer sentiment did not align with that of the executives, which made them hesitate about the investment. Let's just say, I enjoy wearing my $0.97 Brooklyn Bridge Burger Shirt while mowing the lawn.