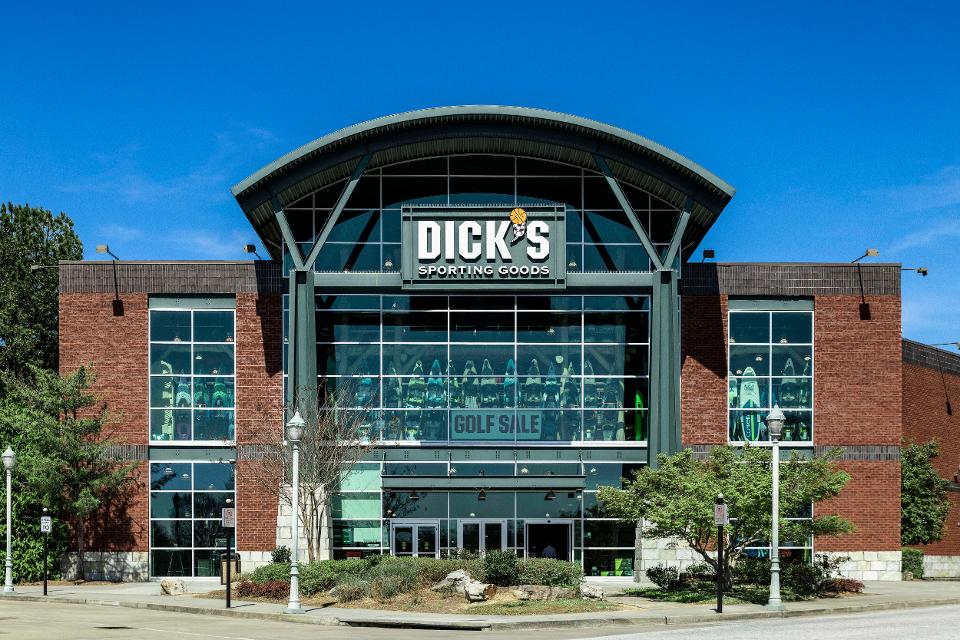 WOODBRIAR EAST, BUFORD, GEORGIA, UNITED STATES - 2019/03/28: Dick's Sporting Goods store, Mall of Georgia. (Photo by John Greim/LightRocket via Getty Images)
LIGHTROCKET VIA GETTY IMAGESC.S. Lewis once famously said, "Integrity is doing the right thing even when no one is watching."
As consumers become more polarized against an increasingly divided political landscape, the definition of "integrity" depends on where you stand. That's why it is interesting to see so many retailers willing to step into the spotlight on hot-button topics and make big gestures, all while facing the risk not only of consumer backlash, but revenues lost.
Here are a few examples.
Guns
Dick's Sporting Goods (NYSE: DKS), an American sporting goods retailer, announced recently that it had destroyed $5 million worth of semi-automatic rifles. It's worth noting that there were less expensive ways to make a point, like pulling the items from shelves and returning them to the manufacturer for a refund. But the company's move drew a deep line in the sand on its perception of guns, possibly forever solidifying - or severing - ties with millions of consumers nationwide.
That's likely why mum's the word with most retailers who either don't engage on issues of the day, or try to straddle the political line.
Walmart (NYSE:WMT), one of the biggest gun sellers in the country, is a key example of this. Even in the wake of a mass shooting in an El Paso Walmart on August 3rd which killed 22 people, the company has said its current gun sales policy will not change -- the company will continue selling certain firearms despite calls to drop gun sales entirely. However, it announced it would stop selling ammunition that can be used in military-style assault rifles, as well as discourage its customers from openly carrying guns in its stores. The company's removal of video game signs that depict violence is also a strange straddle between two sides of an argument. The signs are gone, but the games themselves are still available for sale.
at Forbes