New product introduction volume continues to increase. Lilly Pulitzer's analytics platform helps hone in on the winners.
In an omnichannel world, customer satisfaction is key, which means merchandise must be available when shoppers want it. By extending its partnership with First Insight, Lilly Pulitzer will continue to use predictive analytics to make faster and more accurate design, buying and pricing decisions, and gain the insight needed to mitigate risks associated with new product introductions.
For example, its not uncommon for Lilly Pulitzer to navigate among thousands of new products and designs. The retailer begins to streamline its journey by engaging customers through online social tools to gather real-time data on new products. This data is filtered through predictive analytic models to determine which products present the greatest opportunity.
"First Insight's analysis of consumers' merchandising preferences, print favorites, and style trends provides our teams with pre-season insight into new product performance, giving them more confidence in the buying decisions and allowing us to tailor our assortment to match our consumers' needs," said Kate Kenny, VP of merchandising and planning, Lilly Pulitzer.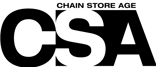 Read on Article on CSA