Integrated solution brings Voice of the Customer into the product development process, enabling retailers and manufacturers to increase the success rate of new products.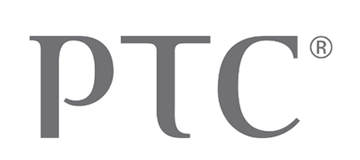 Pittsburgh, PA – October 22, 2013 - First Insight, the world's leading solution provider empowering companies to introduce the right new products at the right price, today announced that it has joined the PTC® PartnerAdvantage™ Program at the Platinum Tier. Inclusion in the partner program followed an extensive review of First Insight's solution with PTC Windchill® FlexPLM ® product lifecycle management software for consumer products, retail, footwear and apparel industries.
As part of this initiative, First Insight's cloud-based platform is being integrated with PTC Windchill FlexPLM. This integration enables retailers and brands to validate new designs at multiple stages during the product development process. Product designers can quickly gain consumer feedback, filtered through First Insight's predictive models, to make fact-based decisions on which designs represent the greatest opportunity for success. Further, First Insight's technology provides retailers and brands the knowledge to more accurately price new product introductions.
"Our customers are focused on launching winning new products," said Greg Petro, President and CEO of First Insight. "It was a natural fit to add the voice of the customer to the product development process to give product designers a forward view of customer receptivity and expected pricing. We are pleased that PTC views First Insight as a solution that is important to its customers, and we are delighted to be included in the PartnerAdvantage Program."
Andy Barlow, PTC Vice President, PartnerAdvantage Program, stated: "With the addition of First Insight to the PartnerAdvantage Program, PTC Windchill FlexPLM users have access to a powerful solution for validating customer receptivity of new product designs." He continued, "The partner program is comprised of software providers selected for their expertise. Through our review process, First Insight demonstrated its expertise in identifying and pricing winning new products through online testing. The company is a great addition to the program."
According to a recent report by Gartner, the world's leading technology analysis and advisory firm, "The single most difficult decision for a merchant is understanding consumer demand for styles and colors. Merchants bring to market merchandise that has never sold before, and they have no consumer data in the planning phases to indicate how consumers will respond."

The Gartner report continues: "Software providers are beginning to offer tools that engage consumers through social media and loyalty programs to understand their preferences for styles, colors and pricing. One such approach uses social media in the form of games that consumers play. The consumers assort their own stores and share these with their friends, or they play a "what would you pay" game. erchants receive quantified results that provide insights into the appeal of a style and color as well as the preferred price. Companies using these tools are reporting meaningful improvements in revenue and margins, with the ultimate result of fulfilled consumers."

About First Insight, Inc.
First Insight is the leading solution empowering companies to drive new product success by introducing the right products at the right price. Through the use of online consumer engagement, the First Insight solution gathers real-time consumer preference and pricing data and applies predictive analytic models to create actionable insights, which inform new product decisions. Retailers and brands use the First Insight solution to design, select, price and market the most profitable new products for improved sales, margins and inventory turnover. Customers include leading department stores, specialty and vertically integrated retailers, and manufacturers.


"2013 Unified Apparel Model Reflects Maturing Supply Chain Strategies", Gartner, Inc, April 4, 2013, Janet Suleski, Kevin Sterneckert, Mike Griswold.

PTC, Windchill, FlexPLM and PartnerAdvantage are trademarks or registered trademarks of PTC Inc. or its subsidiaries in the United States and other countries.

Media Contact:
Michael McMullan
Berns Communications Group, LLC
(212) 994-4660

Company Contact:
Jim Shea
Chief Marketing Officer
First Insight, Inc.
(724) 759-7141