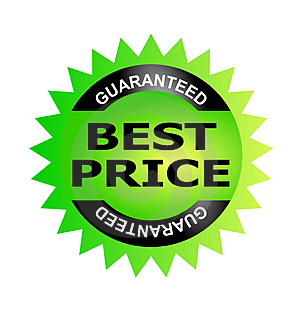 Last Sunday, I realized I needed to buy a few things for an upcoming trip. As I left my home, I began to think about what I would need on the road. Traveling towards the shopping district near my home, the question of what I needed to buy turned to where I was going to buy it. It was decision time: Retailer A was on one side of the street and Retailer B was on the other. I already knew that both stores would have many of the same, basic products I needed for my trip - at similar prices. The manufacturers of these products would get a sale either way. But which retailer would win my business?
I would expect that many of you experience this situation often. To me, the fact that a basic product is priced slightly lower at one retailer isn't enough to make me choose them over another store. On that morning, I chose Retailer B over Retailer A for two reasons: Retailer B carries a selection of products I can't get at Retailer A, and Retailer B has great customer service.
Much attention has been paid recently to the practice of price matching. Would the fact that Retailer A was willing to match Retailer B's prices have made a difference that morning?
The idea of price matching is alluring for buyers. On the surface, the belief is that a price-matching retailer looks out for its shoppers and is dedicated to ensuring customers get the best possible deals. This certainly has the opportunity to boost consumer confidence and brand loyalty.
But when you get beneath the surface, you see the complexities of price matching policies. The fine print on Target's price matching policy is an excellent example of a tricky balancing act: customers must do their research and show proof, request a price match at Target Guest Services (not at the sales register), and avoid the lengthy list of exclusions. Though policies at price matching retailers tend to vary by store and by season, customers who think they have a right to a price match can often be left out in the cold.
'Strategic' Price Matching: Good in Theory, Bad in Practice?
Department stores and retailers have recognized that, with commoditized products, a certain level of price matching is a necessity. Promotions touting 30-day price guarantees, "guaranteed lowest prices" and "meet or beat" promotions are nothing new, and they won't be going away anytime soon.
But some retailers have moved past using price matching on an exception basis and are elevating the practice to a "strategic" level. This became particularly prevalent this past holiday season.
With retailers taking a proactive approach to communicating and promoting expanded matching policies, along with mobile price comparison apps, the battle over bottom-dollar pricing is raging. One of the more ambitious players in the price matching game is Citi Price Rewind, which claims to have automated the price matching process for registered Citi customers.
Typically, retailers scale back their price matching programs after the holidays, but this year was different. In a bold move, Target announced at the beginning of January that it would extend its holiday pricing matching year round. Not to be outdone, Best Buy announced that it would extend its holiday price matching program until March 2nd. But that was just the start. Best Buy announced on February 18th that it would make price matching a permanent program on March 3rd. The chain will now match advertised prices for brick-and-mortar rivals as well as 19 major online competitors like Amazon. And in a first, Best Buy stated that one of the main reasons for the year round price matching program is to combat "showrooming."
The reality of price matching, however, is that it is not a guarantee of sales or success. Even if price matching nets more sales of certain products, it still directly impacts margins — and bottom lines. And there will be a need to make up for those lost margins by driving sales of other products.
Get Strategic About Pricing
Perhaps the most important consideration in price matching is this: If price is your organization's sole focus, you will be running a "race to the bottom." Some companies do live in the bargain basement space; but that's obviously not the case with most of the retailers mentioned here. For most companies, there's nothing strategic about being the low-price leader. In reality, too much price matching could leave them in a very tough situation from which they may not be able to recover.
Nikki Baird, Managing Partner of RSR, recently told me, "Retailers must return to a value-based proposition to consumers. This means there is a lot more importance on the initial price, because any retailer making a value argument about its prices is going to lose a lot of credibility with consumers if it then has to run promotions or mark down items because it didn't hit consumers' initial expectations."
The focus needs to shift to the idea of "right pricing" and building a responsive strategy that is more about consumers than competitors. A successful approach is based on the needs and wants of your potential buyers, not merely a reaction to your competitors' weekly flyers or online ads.
At the end of the day, it's critical for retailers to understand their customers and develop proactive pricing strategies that map into customer demand. Retailers also need to build brands, assortments, and service models which enable them to differentiate on elements other than price.