Greg Petro, from First Insight, and Oliver Chen, from Cowen and Co., share insights into the consumer mindset and how to build a more "connected" retail environment.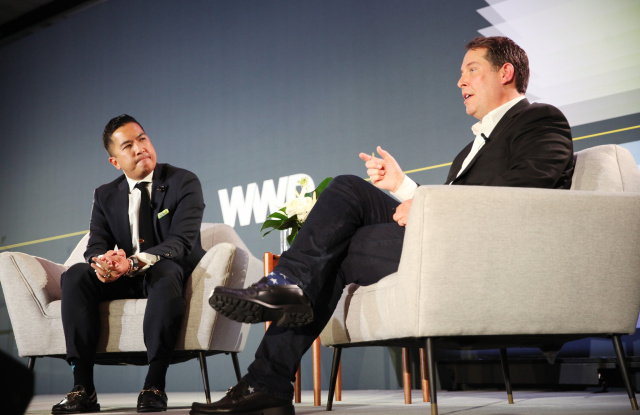 Oliver Chen and Greg Petro
Jeff Fried/WWD
Greg Petro, chief executive officer of First Insight Inc., and Oliver Chen, managing director and senior research analyst for retail at Cowen and Co., shared the stage at the summit to break down the dual meanings of the word "value" while offering insights into reports focusing on diversity and inclusion, and customer lifetime value.
Petro opened the session discussing the "principles" definition of the word value and by sharing results from a just-launched report that revealed challenges in being inclusive and delivering products that shoppers want, but without offending them. Petro cited recent examples of products that were insensitive from a cultural competency perspective.
"Retailers and brands are making unnecessary and offensive blunders," Petro said, and noted that First Insight's recent research showed most consumers want brands and retailers to make hiring chief diversity officers a top priority — while just 25 percent of executives polled said they planned on doing so.
at WWD if you are a subscriber, or Download below