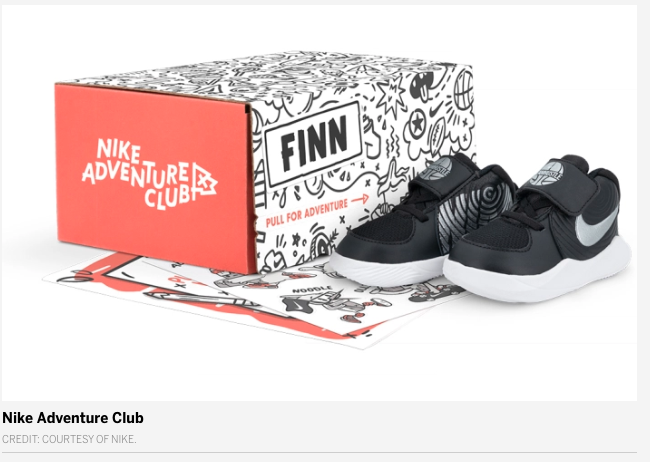 ...Nike has good reason to get into the subscription box services game, according to Greg Petro, CEO of predictive analytics company First Insight, who noted that his firm's latest research shows about 25% of consumers currently use a subscription box.
"Subscription box services are definitely picking up steam," said Petro said. "Not only do they provide shoppers with convenience, but they also serve up items in a smart way based on insights gathered on real-time preferences and purchase behavior. Kids' subscription boxes offer parents convenience and ease. As Gen Xers and older Millennials start to have kids, the children's subscription box model will only increase in popularity, including for footwear."
About 32% of those surveyed by First Insight indicated plans to subscribe to a box service in the next six months, Petro said, with more Baby Boomers (22 percent) and Generation Xers (28 percent) starting to get on board with such offerings.


on Footwear News