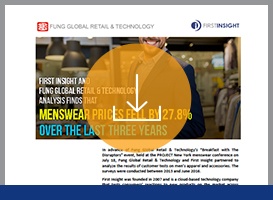 WHITE PAPER
Fung Global Retail & Technology and First Insight analyzed consumer tests of the menswear market. For one category prices were up 34%. Find out what that one category is, as well as more on the topic of product testing.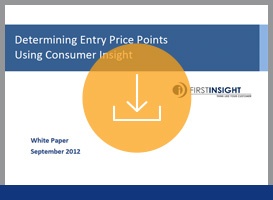 White Paper
This white paper focuses on how to determine optimal starting price points for new products.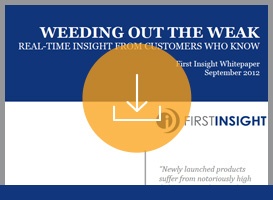 White Paper
This white paper presents a methodology for new product selection which enables retailers to use consumer insight to accurately identify top and bottom performers before they are introduced to the market. Retailers using this methodology are consistently realizing 3-9% gains in sales and margin dollars.