We sat down with Nicole Leinbach Reyhle, Founder & Publisher of RetailMinded.com, to hear her thoughts on the top challenges facing small businesses and independent retailers in this current disrupted economic environment. Retail Minded has been recognized globally for its leading business insight, focusing on small businesses, independent retailers, and technology as well as how the various touchpoints of commerce influence modern merchants.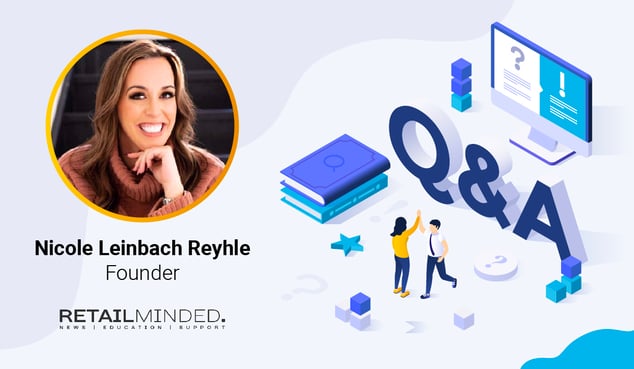 What are the top challenges facing small businesses today and why?
Small businesses face a variety of challenges, with the competition of online merchants being a top concern for them. This lends itself to another difficulty they have to face, which is being priced competitively in an increasingly aggressive commerce marketplace. Factor in the challenges of qualified workforces with fair wages and it is fair to say that small businesses are challenged to compete in this category, as well. Supply chain issues remain a global problem for businesses large and small alike, but small businesses seemingly struggle more with supply and the logistics of supply. Finally, budgets for marketing and overall business management are a struggle for small businesses.
How can small businesses better compete with the Amazons and Walmarts of the world?
Despite the challenges of being a small business, there is also the luxury of being one. Small businesses should use agility and their ability to make swift changes as needed to their advantage. From introducing new inventory to shifting marketing efforts to delivering more enhanced customer care, small businesses can do this when they focus on better curated offerings than their big box competitors.
There is so much technology out there—but what is essential for small businesses?
Small businesses should welcome technology to help them gain more clarity and make more proactive decisions in all their efforts. Inventory management, social media, parcel shipping and logistics, employee management and more all benefit from having technology help fuel these efforts. Humans alone cannot fully track customer experiences or inventory sell-through. Tech, however, can. Fortunately, there are affordable offerings in technology for small businesses to benefit from. In some ways, it is almost more costly not to leverage technology and retail solutions as a small business operator.
How can voice of customer data improve assortment planning and product selection?
Leveraging customer data allows for more precise and profitable future decision-making and opportunities. Data brings clarity to what customers want, what they don't, and how to best reach them in making transactions. Small businesses can't afford to make mistakes like enterprise retailers can. By bringing your customer into the decision-making process, small businesses can mitigate costly risks, better forecast demand, and create better products that sell.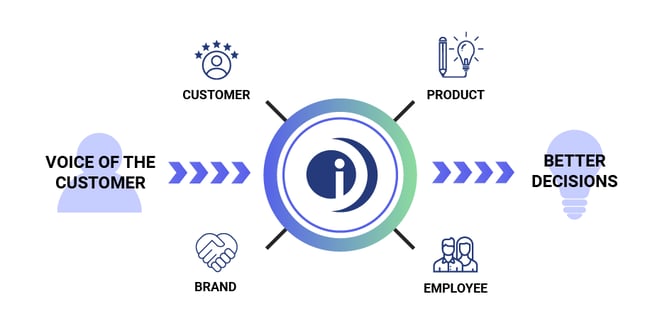 Why is technology like price optimization software critical for small businesses and wholesalers?
Clarity remains the key driver in customer connectivity and transactions. Without clarity, retailers cannot optimize their products, react to changing customer behavior, or provide ideal selling scenarios. Leveraging price optimization software helps determine these influences and allows businesses to be smarter in their pricing strategies.

What do you think the Black Friday/Cyber Monday landscape will look like for small businesses this year?
Black Friday and Cyber Monday are no longer the only days small businesses need to worry about. It's every day - beginning now - that small businesses need to stay competitive with other merchants. To help stay one step ahead, consider the season not just the days consumers are shopping to reach your unique small business goals.
How can small businesses optimize ecommerce during the holiday selling season?
Social shopping online leveraging platforms like Comment Sold are a fantastic way to deliver ecommerce experiences. Email marketing remains important to keep your store top of mind, and making sure you are on the path to purchase no matter where your customer lands to shop is critical.
How will inflation impact small businesses this holiday season and into 2023?
Inflation will remain a huge concern. The best way to combat it is to offer the best care a customer can experience so that they will choose your business vs another. Leveraging the right data and technology to help you make the best decisions possible is also key to staying on top, not just with inflation but with any economic disruption.

Conclusion
It is evident that businesses need to take a closer look at their consumer base to better navigate these challenging economic times. Leading up to the holiday season, companies should be aggressive in how they strategize to remain competitive. Listening to the voice of the customer using VOC software can optimize the path to purchase as well as craft the best experiences possible. Data-driven pricing strategies can empower retailers to not only stay one step ahead of their price-conscious consumers but also to protect small businesses' margins and bottom-line results.
First Insight's powerful retail product pricing tools and assortment optimization software can reduce markdowns, improve margins, and give you the cost-effective competitive edge needed to thrive in an uncertain economy.