The importance of sustainability continues to rise within the retail industry. According to research from IBM and the National Retail Federation, nearly 70% of consumers in the U.S. and Canada think it is important that a brand is sustainable or eco-friendly. Today's consumers are prioritizing sustainability, particularly among the younger generations. Gen Z and Millennials are leading the movement and demand sustainable products.
IBM's 2020 report on consumers driving change stated that sustainability has reached a tipping point. Consumers are seeking products and brands that align with their values. Nearly six in 10 consumers surveyed are willing to change their shopping habits to reduce environmental impact. Nearly eight in 10 respondents indicate sustainability is important to them. And for those who say it is very/extremely important, over 70 percent would pay a premium of 35 percent on average for brands that are sustainable and environmentally responsible.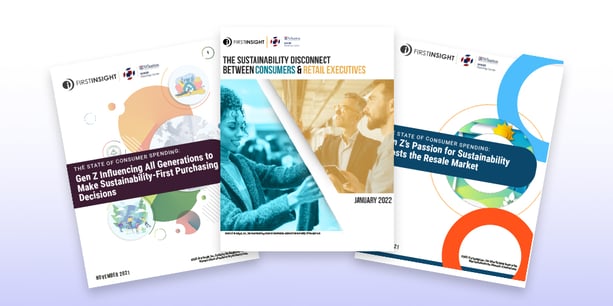 A product's social and environmental impact is more important than ever, and retailers and brands are changing their philosophy and practices to become more sustainable. There are many retailers that have taken a stand on sustainability, including Under Armour, Patagonia, Eileen Fisher, Pandora, Allbirds and Levi's.
Here are a few of the rising sustainability trends in retail today:
Circular economy, which is also referred to as "circularity," is an economic system aimed at eliminating waste and the continual use of resources. Circular systems employ reuse, sharing, repair, refurbishment, remanufacturing and recycling to create a closed-loop system, minimizing resource inputs and the creation of waste, pollution and carbon emissions. The circular economy aims to keep products, equipment and infrastructure in use longer, thus improving the productivity of these resources. Fast-fashion retailer H&M developed proprietary technology called Green Machine which separates and recycles polyester and cotton-blended clothing at scale.
Another trend that falls within the circular business model is resale. The online consignment and resale giant, ThredUp is reshaping the future of fashion. According to their 2020 Resale Report, the secondhand market is set to hit $64B in the next 5 years and is expected to overtake the traditional thrift and donation segment by 2024. In 2019, resale grew 25X faster than the broader retail sector.
Upcycling, also known as creative reuse, is the process of transforming by-products, waste materials, useless or unwanted products into new materials or products perceived to be of greater quality and worth, such as artistic value or environmental value. Upcycling reduces cloth and textile waste by reusing deadstock or gently used fabric to create new garments and products.

Technology enables companies to be more sustainable. According to Kalypso, one of the leading product innovation consulting companies, 93% of retailers and brands said the pandemic was accelerating the need for digital transformation. Brands and retailers that were planning 5-7 year roadmaps for digital transformation are now compressing that to 1-2 years. 3-D design technology software solutions combined with digital product testing allow retailers and brands to cut sample production by up to 70% and reduce time to market over 40% by leveraging customer-informed product, pricing and selection decisions fast while improving sustainability.
Sustainability is more than just a buzzword. It's here to stay as a forcing function in retail. Consumers are more environmentally conscious than ever before. Learn how First Insight can help you incorporate the Voice of Your Customer to get the products your customers value to market faster and more sustainably.