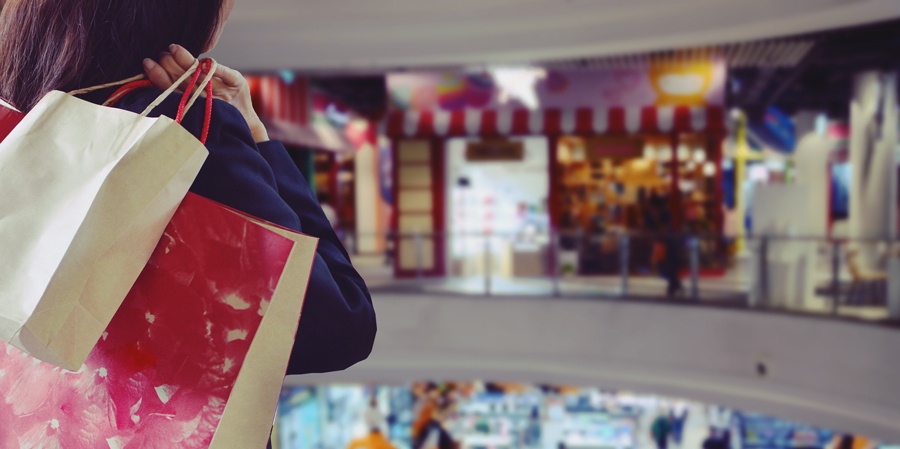 Retail, leisure, hospitality and entertainment typically stand on their own in the tourism industry, but in the Middle East, the idea of a combined destination for all has really taken off. For retail tourists, shopping malls of epic proportions and experiences form an integral part of trips to the United Arab Emirates (UAE) due in part to its seemingly over-the-top focus on an unforgettable shopping experience.
From aquariums to indoor ski slopes to exclusive products that can only be seen and purchased in-store, premier, luxury shopping malls in the Middle East are thriving as the region continues to make a name for itself as a top retail tourist destination. And it seems to be making a big impact. The UAE has the strongest retail tourism sector in the region, with Dubai taking the lead among the seven emirates, where retail accounts for more than 40 percent of total tourism spending. Additionally, recent research from CBRE Group reveals that Dubai is one of the best cities in the world for shopping and retail – second only to London.
So what exactly makes Dubai stand out as a retail destination, and what can U.S. retailers – especially struggling luxury brands – learn from them?
The Emphasis on the Shopping Experience
The Middle East is known for its commitment to luxury in retail, providing over-the-top and memorable experiences that keep shoppers coming back. However, luxury retailers in other regions – particularly the U.S. – focus more on their products and status to draw in customers. Could this be why U.S. luxury retailers like Neiman Marcus, Tiffany & Co. and Michael Kors are struggling? It seems that regions like the UAE are onto something, and retailers around the world should take note.
There has been a lot of talk about the importance of the in-store experience lately, especially as experts argue that it's critical to the success of attracting millennial and Generation Z consumers, who are more interested in "Instagram-able" activities and experiences that allow them to share with their followers and peers. According to a study conducted by IBM and the National Retail Federation, while teenagers prefer to shop in person, a majority of them find it boring unless there's a fun or interesting experience attached.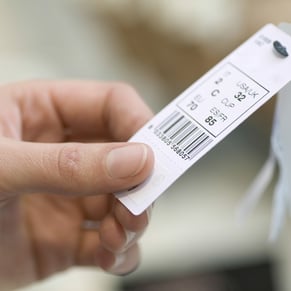 With no region investing as much into the in-store experience, it seems that retailers in Dubai – particularly in shopping malls – are capitalizing on this experience-driven mindset. The grandiosity and uniqueness of these malls alone provide shoppers with plenty of opportunities to capture photos and videos worthy of sharing on their social media channels. Add in the many activities that these malls offer, and shoppers have a truly unforgettable in-store experience.
Perhaps most notable is Dubai Mall, the world's largest and most visited shopping mall, which has a total internal floor area of 5.9 million square feet. As if its retail stores – which drew in more than 80 million visitors to its 1,200+ retailers in 2014 – weren't enough, the mall also boasts one of the world's largest aquariums and zoos, plus an arcade, ice rink and designated kids' zone. Another example is the Ibn Battuta Mall in Dubai, the largest theme mall in the world, which consists of five different themed courts modeled after China, India, Egypt, Tunisia and Andalusia, respectively.
Turning Customer Engagement into Customer Loyalty
While this over-the-top approach certainly drives traffic to retail locations around the region, can it lead to a loyal customer base? It's a start, but there will always be a need for a solid product strategy that focuses on incorporating the voice of consumers. While the newest generation of shoppers may be enticed by exciting in-store experiences, they are also the least brand-loyal demographic, which means retailers must stick to the basics in their efforts to retain customers. This starts with offering customers the products they really desire at the most appealing prices.
The most successful retailers will adopt some combination of the two strategies. Through an investment in an in-store experience to draw in customers, partnered with a product selection strategy that keeps those customers coming back, retailers can create a new following of engaged and loyal customers.
If one thing is certain it's that all eyes are on the Middle East as the region continues to prove that it knows a thing or two about providing consumers with memorable shopping experiences. U.S. retailers can integrate an experience-centric approach into their current strategies but must be careful that they aren't neglecting the most important factor of retail success: providing customers with the products that they want.