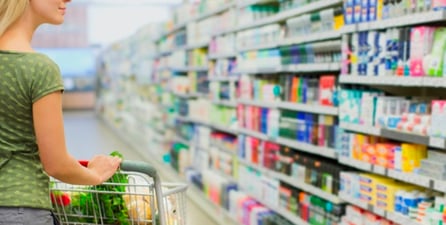 A brand is like a country. It has a culture and language of its own. It creates products and services that are unique. And to be effective, people have to believe in the mission of what the brand is trying to accomplish from the first touchpoint.
First, a brief history lesson on how we got here. It is important to understand as it contrasts specifically how much things have and need to be changed.
If you consider the history of how modern Consumer Brands expanded, I think you can really trace it back to the days of TV and the AC Nielsen Company, which was the first company to offer market research, creating a retail index that tracked the flow of food and drug purchases. The combination of data gathered through surveys and set-top boxes on what consumers were watching on television gave the very first demographic breakdown of viewers, enabling brands to align their television advertising with the kind of viewer who would most likely buy their product. It also enabled consumers to identify and differentiate brand qualities of what they were buying, versus, say, a store brand.
Kleenex is a great example of an original brand which created a product category by identifying a consumer need with its brand. In 1924, Kleenex tissues were sold as a cold cream and makeup remover, but when a head researcher started using the tissues in place of his handkerchief for allergies, the company embraced this use and sales doubled in the first year. Ever since, the brand Kleenex has been synonymous with tissues, and the brand is often used interchangeably with the product. The definition of a successful brand was very much driven by the consumer.
at Forbes.com if you are a subscriber or Download the PDF below.