A new inflation report by the analytics company First Insight shows dining out is the top category in which consumers are willing to cut back spending as inflation has accelerated to a four-decade high.
With 42% of consumers polled saying they'll save by cutting back on dining out, First Insight says "the road to post-pandemic recovery for the struggling hospitality industry looks bumpy." The category well exceeded the No. 2 category in which consumers say they'll reduce spending: entertainment at 33%.
On the other hand, consumers are least willing to cut spending on pet services (16%) and beauty and personal care (16%).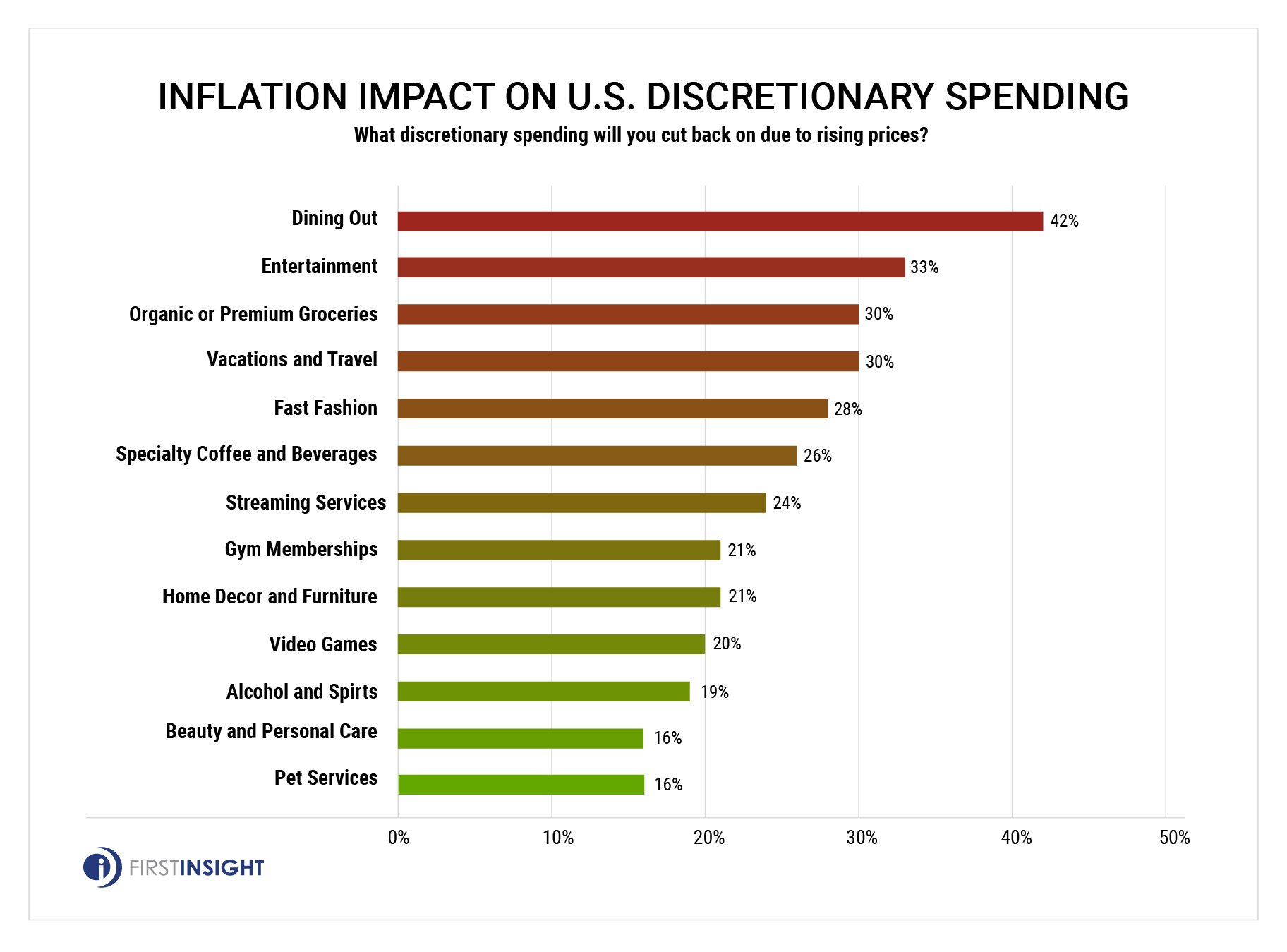 at Foodservice Equipment Reports.