Predictive analytics technology that gathers feedback from customers helps the fashion retailer select and price products before they hit the stores.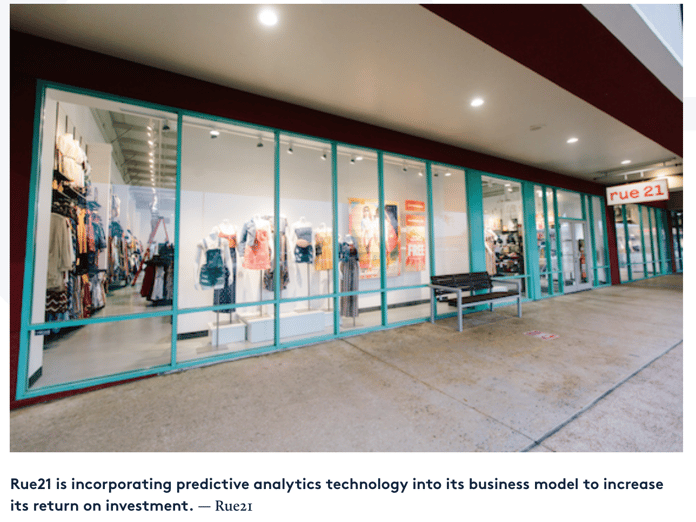 As a company still recovering steadily after emerging from Chapter 11 in 2017, teen fashion retailer rue21 has an acute interest in minimizing operational waste and maximizing its return on investments, Michael Appel, CEO, told CO—.

The Warrendale, Pa.-based retailer, which operates more than 700 stores around the country, is seeking to avoid the multimillion-dollar costs that can often result from bringing in underperforming items, or items with sub-optimal pricing, for example.
Rue21 is getting help from modern technology in this area, according to Appel, who has been chairman and CEO since the company emerged from bankruptcy.


on USChamber.com