The supply chain is in disrepair around the world, and it does not seem to be improving any time soon. With chaotic problems such as inflation, COVID, and Russia's war on Ukraine, the supply chain is being vastly disrupted.
Companies globally are facing the supply chain crisis daily. With factors such as the lack of resources, limited availability at manufacturers, and transportation issues, many businesses are at a crossroads in how to move forward.
The new reality is that companies need to reposition themselves strategically to move in a direction of maintaining profitability. Businesses need to utilize the tools and data right in front of them to be able to adapt to these changing conditions in the supply chain.
Let's face it. It's about good, accurate decisions.
Decision-making itself is a challenge, and it all stems from how effectively inventory management, product selection, and pricing are being addressed. Pricing alone is off the charts; the Consumer Price Index for March 2022 hit a 40-year high. And there's no availability. Empty shelves and delayed orders are the new norm. Businesses need to make good decisions, quickly, to be adaptable to supply chain disruptions.
Hundreds of leading retailers and brands are tackling the supply chain head-on by working with First Insight. Our industry-leading predictive analytic data and tools allow businesses of all shapes and sizes to select winning products, determine the optimal pricing of set items, and gain insight into targeted supply and demand. More retailers and brands every day are using our platform to make better assortment-level decisions to maximize the reach and profitability across their product lines. All of this results in their ability to incorporate supply chain risk management strategies.
Companies should spend less time guessing what will sell and more time listening to customers' needs. First Insight's machine learning data and voice-of-customer insights will be their competitive advantage in the market, allowing for the growth of knowledge about their industry and targeted segments, powering faster, more productive decisions.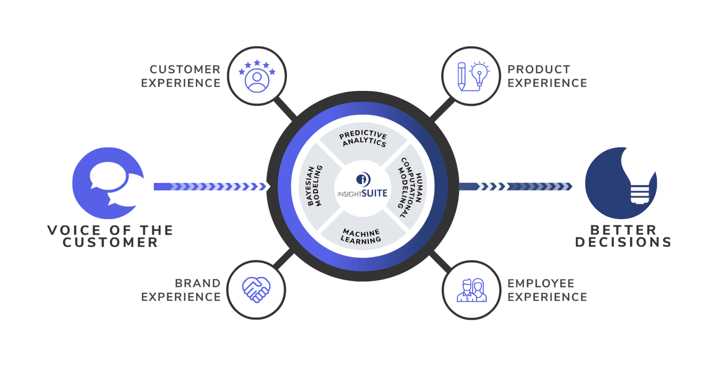 Companies that get good product and assortment selection decisions faster have the advantage in today's manufacturing-constrained market. They are able to get their orders at the head of the queue for scarce manufacturing capacity, reducing their risk from supply chain disruptions.
First Insight customers, such as Kohls and Crocs are winning by managing their supply chain risk. Through digital product testing, optimal price positioning, new marketing initiatives, and redefining their target segmentation, our customers are reducing the high level of risk in the industry and strategizing for the future.
Discover how First Insight's predictive analytic tools and data can help you navigate the supply chain crisis.