Iconic Brand Continues to Confirm Value Delivered by First Insight's New Product Selection and Pricing Solution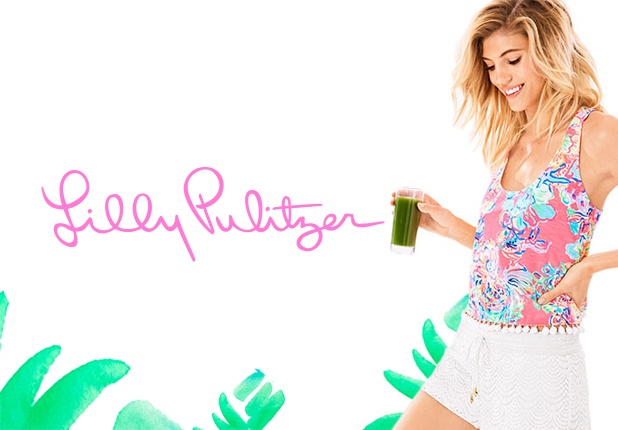 PITTSBURGH, PA/KING OF PRUSSIA, PA, May 3, 2017 – First Insight, a technology company transforming how leading retailers make product investment and pricing decisions, today announced a renewal of its agreement with iconic resort wear brand Lilly Pulitzer. First Insight's consumer-driven predictive analytics continue to help Lilly Pulitzer make faster and more accurate design, buying and pricing decisions, thereby mitigating risks associated with new product introductions.
In collaborating with First Insight, Lilly Pulitzer gains strategic investment guidance on thousands of new products and designs. First Insight engages Lilly Pulitzer customers through online social tools to gather real-time data on new products. This data is filtered through First Insight's predictive analytic models to determine which products present the greatest opportunity. "Lilly Pulitzer is delighted to be extending our relationship with First Insight," said Kate Kenny, VP of Merchandising & Planning, Lilly Pulitzer. "First Insight's analysis of consumers' merchandising preferences, print favorites, and style trends provides our teams with pre-season insight into new product performance, giving them more confidence in the buying decisions and allowing us to tailor our assortment to match our consumers' needs. We have renewed our agreement based on an extensive assessment of the value First Insight delivers."
"We are proud to be a part of Lilly Pulitzer's continued success and to be extending our partnership," said Greg Petro, President and CEO of First Insight. "Over the last 10 years, our platform has evolved significantly, but the value we deliver to retailers such as Lilly Pulitzer has remained unchanged. We look forward to continuing to drive results with them and with our other retail and brand partners."
About First Insight, Inc.
First Insight is the world's leading provider of solutions that empower brands to incorporate the voice of the customer into the design and merchandising of new products. Through the use of online consumer engagement, the First Insight solution gathers real-time consumer data and applies predictive analytic models to create actionable insights, which drive measurable value. Retailers, manufacturers and brands use the First Insight solution to design, select, price and market the most profitable new products for improved sales, margins and inventory turnover. Customers include some of world's leading vertically integrated brands, sporting goods companies, department stores, mass merchant retailers and wholesalers. For further information, please visit www.firstinsight.com.
About Lilly Pulitzer
Lilly Pulitzer speaks to generations of rule-breaking sun-followers who celebrate the spontaneous bohemian spirit of Lilly Pulitzer. The company's effortless fashions are truly born from an original. It all happened by accident, when in 1959-ish Lilly (McKim) Pulitzer—a stylish Palm Beach hostess and socialite whose husband Peter Pulitzer owned several Florida citrus groves—needed a project of her own. With Peter's produce, she opened a juice stand on Via Mizner, just off Worth Avenue in Palm Beach. Lilly Pulitzer's business was a hit, but squeezing oranges, lemons, limes, and pink grapefruit made a mess of her clothes. Realizing that she needed a juice stand uniform, Lilly asked her dressmaker to design a dress that would camouflage the stains. The result? A comfortable sleeveless shift dress made of bright, colorful printed cotton in pink, green, yellow and orange. Although her customers liked Lilly's juice, they loved her shift dresses. Soon Lilly was selling more shift dresses than juice, so she decided to stop squeezing and focus on designing and selling her "Lillys." Lilly Pulitzer became a fashion sensation and a creator of authentic American resort wear as we know it. The brand is now more popular than ever and continues to create authentic printed styles straight from the in-house print design studio. For more brand history and juicy stories, head here.
###
Media Contact:
Michael McMullan Berns Communications Group, LLC
(212) 994-4660
Company Contact:
Gretchen Jezerc
VP, Marketing & Product Management
First Insight, Inc.
gretchen.jezerc@firstinsight.com