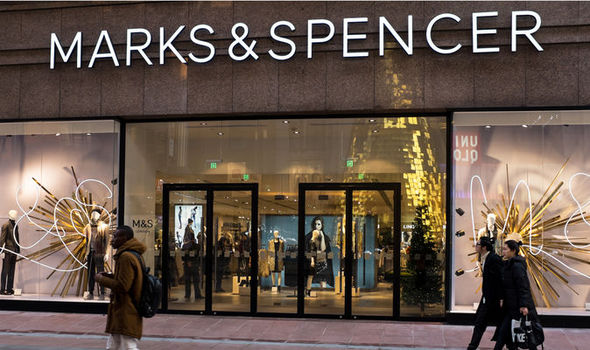 August 1, 2018 – First Insight, Inc., a global technology company transforming how leading retailers make product investment and pricing decisions, and Marks and Spencer (M&S), (LON: MKS) one of the UK's largest and most iconic retailers, today announced an expansion of their partnership.
M&S has been using First Insight's consumer-driven predictive analytics to make design, buying and pricing decisions on categories including apparel, lingerie, footwear, accessories, food, home and beauty. The software has enabled M&S to test tens of thousands of products across more than 50 departments in order to buy more of what customers like. The platform has helped shape collections and resulted in customers getting the best products at the right prices.
Gordon Mowat, Director of Supply Chain and Logistics at M&S, said: "Everything M&S does as a company is filtered through the lens of what we know about our customers, and every decision starts with them. First Insight's technology gives us invaluable feedback on new products during design and development, so we can buy more of what our customer likes and eliminate products that score less well."
First Insight uses online social engagement tools to gather real-time preference, pricing and sentiment data on potential product offerings. The information is filtered through First Insight's predictive analytic models to determine which products present the greatest opportunity. The solution is enabling M&S to evaluate a greater number of products and reflect direct consumer input in their buying decisions.
"The global retail market is changing quickly, and retailers need to adapt to succeed," said Greg Petro, CEO and founder of First Insight. "M&S is a forward-thinking company and is investing in solutions to get closer to its customers. We have developed a valued partnership with M&S which has demonstrated a strong ROI and the ability to scale across their business. We look forward to expanding the partnership to additional categories."
About First Insight, Inc.
First Insight is the world's leading provider of solutions that empower retailers and brands to incorporate the voice of the consumer into the design and merchandising of new products. Through the use of online consumer engagement, the First Insight solution gathers real-time consumer data and applies predictive analytic models to create actionable insights, which drive measurable value. Retailers, manufacturers and brands use the First Insight solution to design, select, price and market the most profitable new products for reduced markdown rates and improved sales, margins and inventory turnover. Customers include some of the world's leading vertically integrated brands, sporting goods companies, department stores, mass merchant retailers and wholesalers. For further information, please visit www.firstinsight.com.
About Marks & Spencer
M&S is a unique retailer with a great heritage. We operate Food, Clothing & Home and other retail businesses using the M&S own-brand model, focused on delivering great value for money. Although primarily based in the UK, we sell into 57 countries from 1,463 stores and websites around the world. We employ 81,000 colleagues serving about 32 million customers.
For more information visit corporate.marksandspencer.com
Media
Michael McMullan
Berns Communications
(212) 994-4660