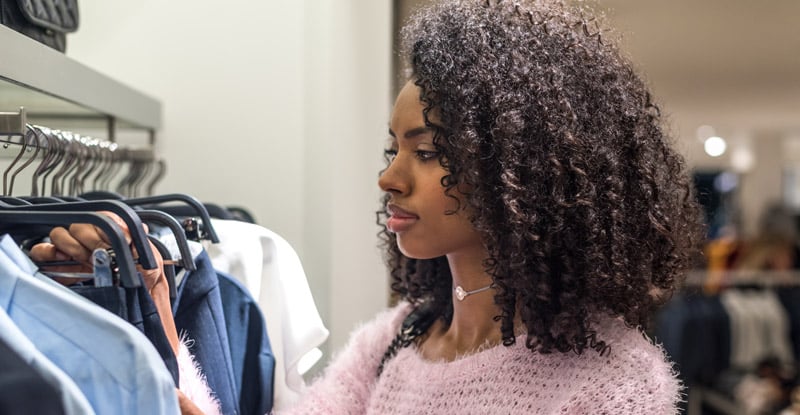 European Fashion and Lifestyle Company uses Predictive Analytics to Identify Best Sellers
PITTSBURGH, PA – June 1, 2017 – First Insight, Inc., a technology company transforming how leading retailers make product investment and pricing decisions, today announced a partnership agreement with the s.Oliver Group, one of the largest fashion and lifestyle companies in Europe. Using First Insight's consumer-driven predictive analytics with the s.Oliver Group, will be able to more quickly and accurately make design, buying and pricing decisions on the apparel, shoes, accessories, jewelry, fragrances and eyewear it offers to its consumers worldwide.
Through the partnership, First Insight will utilize its online social engagement tools to gather preference data on new products from the s.Oliver Group's base of customers. This data will then be analyzed by First Insight's predictive models to help the s.Oliver Group better understand their customer base in order to offer products that align with their needs.
"With the actionable data we receive from First Insight, we are able to identify the items that will be best sellers while also identifying items that will perform poorly," said Vanessa Stuetzle, Chief Digital Officer, The s.Oliver Group. "These data help us to make more informed buying decisions so we can avoid stock outs while keeping more items off the clearance rack."
"The s.Oliver Group has built its highly successful global business by creating leading lifestyle brands that match the style and comfort needs of a diverse and eclectic global customer base," said Greg Petro, CEO and Founder of First Insight. "We are thrilled to partner with the s.Oliver Group to provide greater insights into the style preferences of their customers and inspire their confidence in bringing new, innovative fashion choices to market. By enabling the s.Oliver Group to gather input and feedback from customers before the product is even available in stores, we are helping the company choose the right products to drive success."
About First Insight, Inc.
First Insight is the world's leading provider of solutions that empower retailers and brands to incorporate the voice of the customer into the design and merchandising of new products. Through the use of online consumer engagement, the First Insight solution gathers real-time consumer data and applies predictive analytic models to create actionable insights, which drive measurable value. Retailers, manufacturers and brands use the First Insight solution to design, select, price and market the most profitable new products for reduced markdown rates and improved sales, margins and inventory turnover. Customers include some of world's leading vertically integrated brands, sporting goods companies, department stores, mass merchant retailers and wholesalers. For further information, please visit www.firstinsight.com.
About the s.Oliver Group
The s.Oliver Group was established by Bernd Freier in 1969. In only a few decades, it has grown into one of Europe's leading fashion companies. The Group generated a brand turnover of more than 1.67 billion euros in 2016, and employs around 7,200 people both in Germany and internationally. Besides the brands s.Oliver RED LABEL, s.Oliver BLACK LABEL, Q/S designed by and TRIANGLE, the company's portfolio also includes comma and LIEBESKIND BERLIN.
###
Media Contact:
Michael McMullan
Berns Communications Group, LLC
212-994-4660
Company Contact:
Gretchen Jezerc
VP, Marketing and Product Management
gretchen.jezerc@firsinsight.com