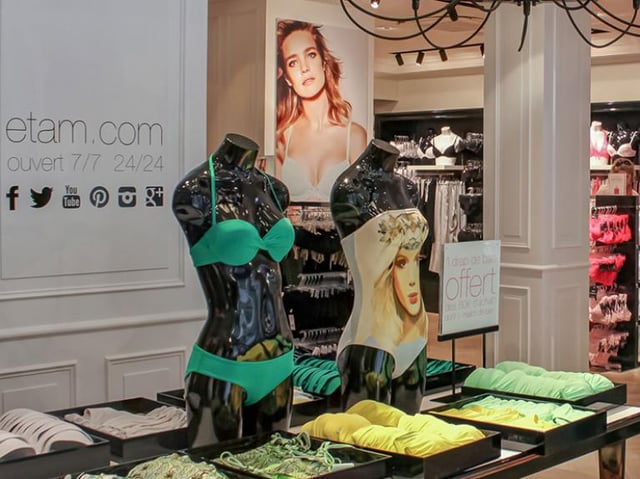 At a time when consumers have been trained to hold out for the sale, lingerie retailer Etam has entered into a partnership with First Insights designed to empower the brand to get the product and price right the first time.
The First Insight solutions allow retailers, manufacturers and brands to design, select, price and market the most profitable new products for improved sales, margins and inventory turnover. Using online consumer engagement, First Insight gathers real-time consumer data and applies predictive analytic models to create actionable insights.
"First Insight should help us to make more accurate buying decisions by identifying poor performing lingerie and ready-to-wear products that we should avoid," said Marie Schott, Brand CEO of Etam, which is based in France. "We aim to incorporate the voice of the customer into our decision-making process and we expect to make more accurate decisions on which products consumers will flock to, which to avoid, and lower the risk on those items that did not perform well."
First Insight also recently announced partnerships and extensions with Camuto Group, Helzberg Diamonds, David's Bridal, Dick's Sporting Goods, Caleres and At Home.