Diversity, Equity, and Inclusion (DEI) initiatives have become a top priority for all companies, specifically in the past few years as social justice movements revealed just how difficult it can be for potential employees who do not fit a certain mold—often white and/or male— to even get a foot in the door. Most companies now realize that greater inclusivity, including gender, race, social mobility, and able-ness, creates a stronger business.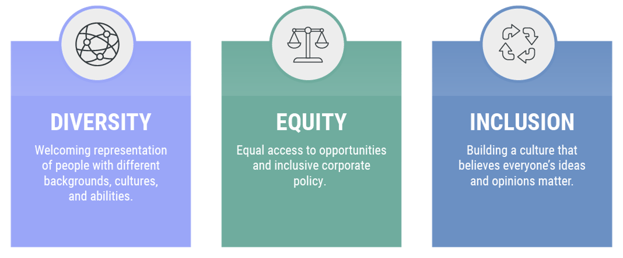 Benefits of creating inclusivity include:
A winning corporate culture
Better talent recruitment and retention
Greater product innovation
Improved customer loyalty
Reduce risks of costly, poorly-executed initiatives
One company that has taken many significant steps towards attracting a more diverse workforce and consumer is LVMH-owned Tiffany and Co. In addition to funding programs at historically Black colleges and universities, the jeweler last week launched Atrium, its new DEI platform.
Through Atrium, Tiffany will create eight two-year bench jeweler apprenticeships annually, with a goal to hire as many of these apprentices as possible after their training. In a WWD interview with Misty White Sidell, the jeweler said its intention is to diversify its team of artisans who make, cast, and repair fine jewelry which today is comprised primarily of white men. Hoping to attract as wide a variety of individuals as possible, Tiffany's only requirement to apply to this program is a high school degree. Furthermore, Tiffany plans to recruit at least 50% women, with a sharp focus on recruiting women from underrepresented communities, to make its future bench jeweler ranks more inclusive.
The best DEI initiatives, like Tiffany's, create a pipeline of more diverse candidates for all jobs while also fostering inclusive and equitable workplaces. In order to truly change a workforce, many companies understand the need to begin with education and community outreach while also creating specific opportunities to attract more diverse interns and apprentices. Many businesses focused on tech have developed programs encouraging young women, as well as Black, Asian, Hispanic, and Native American youth to pursue a STEM (Science, Technology, Engineering, and Mathematics) education for future careers in engineering and sciences.
As the Diversity in High Tech report from the U.S. Equal Employment Opportunity Commission noted, jobs in tech are growing at a higher rate than other jobs in the US, offer a chance for greater compensation, and are more immune to economic downturns. Supporting educational opportunities in more diverse communities is just one way enterprises can create a more inclusive business in the future.
But how can companies of all sizes begin to think about future-proofing their businesses with DEI programs? One place to start is with technology tools, like First Insight's Experience Management (XM) software that can help companies identify the right programs for success by gathering data focused on employees, culture, product, and consumers.
Brandy Melville is an example of a retailer whose one size fits all business strategy wasn't well received by customers and the market. It's not only exclusive but it promotes ideology around how you should look, sending a negative message to consumers and body-positive advocates. This retailer could have avoided its offensive offering by testing the concept before launching.
Listening to the voice of the customer can lead to unique uses of product that will foster inclusivity while driving greater educational and economic opportunities.
Inclusivity as a goal unto itself can also drive product innovation. Listening to the voice of the customer can lead to unique uses of product that will foster inclusivity while driving greater educational and economic opportunities. One heartwarming example of an extraordinary way to reimagine an existing product has been Lego's Braille Bricks. The Danish toy company worked in conjunction with its Lego Foundation to develop these new products. In an interview with The World, the Lego Foundation's senior play and health specialist, Stine Storm, said that it was always rather obvious that a Lego brick resembles a Braille cell, which is made up of six dots. By developing Braille Bricks, Lego helps blind and visually impaired children learn the Braille system in a fun and interactive way.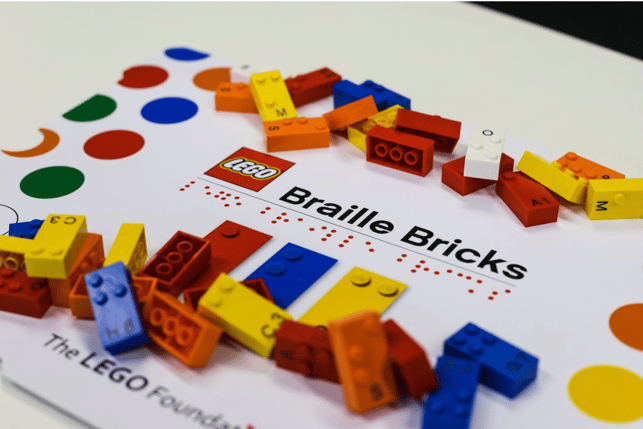 Image Source: The LEGO Foundation
According to The New York Times, Braille literacy improves job outcomes for visually impaired adults, yet only about 10% of visually-impaired children learn Braille today. And, because corresponding letters and numbers are also printed on the Braille Bricks, sighted and visually impaired children and families can play and learn together, fostering greater inclusivity for all.
Ensuring that an organization can support its diverse talent is an important key to retention. Top organizations treat their employees as their number one consumer. Utilizing data gathered from the voice of these "customers" gives businesses quick insights into everything from how employees are feeling about benefits packages to discovering roadblocks for growth. Harvard Business Review noted the need for employees to be given outlets for feedback, opportunities to share their skills and talents across their organization, and to freely have ongoing conversations about their career development. In this article, Helen Tupper and Sarah Ellis wrote that "organizations need to provide the structure and support for this information to flow. This could take the form of feedback training for employees and developing systems that prompt employees to share their perspectives on a manager's commitment to career growth."
First Insight's Employee XM software allows employers to understand and truly know their employees, what they value, how to improve, and whether their employees would recommend a friend or peer to work there. Using predictive analytics software arms organizations with actionable data, eliminating fire drills and reactive retention tactics.
Finally, understanding consumer sentiment around a company's inclusivity messaging is critical to its success. Listening first to consumers helps enterprises reduce the risk of disappointing—and losing—consumers. With First Insight's Customer XM software, actionable input directly from the voice of the customer helps brands and organizations launch their products and programs with confidence. First Insight's proven customer engagement process makes it easy to address tough business decisions where intuition and guessing are not enough.
Interested in learning more on experience management software?