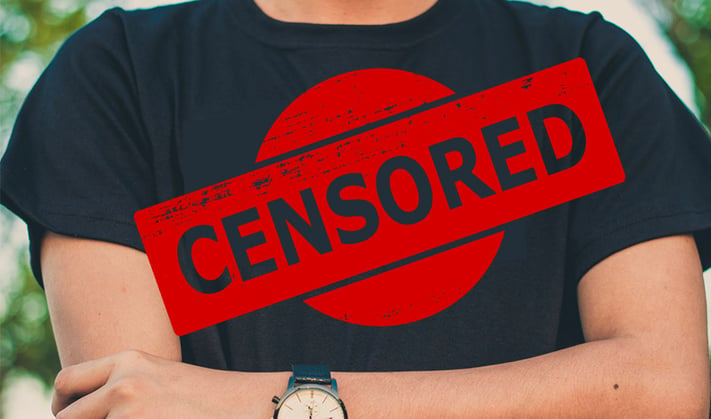 2019 has been a year riddled with offensive products. From Gucci's blackface sweater to Macy's body shaming plates, offensive products have become a widespread issue for the retail industry. Footwear brands
Adidas
and
Nike
both received major backlash this year for offensive shoe designs: a completely white shoe for Black history month, and another picturing the Betsy Ross flag—which has become a symbol of white supremacy—for the Fourth of July. Even more extreme,
Bstroy's school shooting hoodies
horrified NYFW attendees, causing anger and making many wonder, "What were they thinking?"

Not even giants Amazon and Walmart have managed to keep a clean record. While sometimes spurred by lack of oversight and challenges in managing third-parties, these companies still must take the blame for distasteful products displayed on their websites. Amazon triggered a statement from the Council on American Islamic Relations (CAIR) after selling welcome mats with scripture from the Quran—a product that was meant to be stepped on and therefore disrespected. Walmart sold a t-shirt around St. Patrick's Day that said "Drunk Lives Matter" offending both the Irish and the Black Lives Matter movement. The shirt and others similar were promptly removed after the backlash.
With so many people and layers involved in the product development process, how could these products slip through the cracks? This is definitely a relevant question for one of the largest brands in the retail industry, H&M, whose "Coolest Monkey in the Jungle" hoodie worn by a young black boy spurred anger and outrage. The racist image somehow passed through in-house designers, merchandisers, and planners to make the final assortment. Additionally, many at the photoshoot must have seen the child in the hoodie, and no one appeared to question the design. How could this be missed—especially at a company as large as H&M?
These mistakes are easily preventable.
Offensive products stem from a lack of checks and balances inside and outside the organization. Clouded by the four walls of a headquarters, even the most diverse companies can miss the most obvious product faux pas. The solution to this problem is simple: Reach beyond the walls and consult an outside party, the Voice of the Customer—who would undoubtedly call out an offensive product and prevent the launch . We have seen it firsthand.
Granted, these mistakes are mostly unintentional. H&M apologized for the hoodie, explaining, "We agree with all the criticism that this has generated—we have got this wrong and we agree that, even if unintentional, passive or casual racism needs to be eradicated wherever it exists." Other brands like Prada and Gucci released similar statements after their offensive products went viral as well. Even with quick action and an apology, these mistakes are bad for business, hurt customer relations, and tarnish brands.
As a Customer-Centric Merchandising provider, we connect retailers and brands to the opinions and views of consumers, delivering accurate and predictive results for next season's winning products and those that should be avoided—sometimes because they are offensive. Although the details are proprietary, it is safe to say we have caught numerous offensive products and stopped them before moving any further, thanks to the feedback of hundreds of customers. From a geometric pattern that resembled a certain racist symbol to children's t-shirts that could be taken the wrong way, our solution continues to empower our customers to catch questionable designs with results delivered in 24 to 48 hours.




First Insight test comments in response to a pair of sandals that indicate cultural appropriation.
The customer offers a fresh, first-person perspective that retailers and brands do not have, and that is their reaction to the product—whether they would buy it or wear it, what they would pay for it, and why. Our algorithm then examines the hundreds of customer responses and rankings and generates a predictive Value Score between 1 and 10. Our brand and retail customers can dive deeper into these scores and identify exactly why the product in question scored the way it did. In this process, seemingly harmless product decisions surface as controversial, and retailers and brands have the chance to alter the design or nix it all together.


First Insight test comments in response to a girl's ice cream t-shirt with wording, "You make me melt."
Not only have we saved customers from PR firestorms, but also from investing in underperforming products in general—helping brands like rue21 save millions. By investing more in top-scoring products and decreasing buy levels of low-scoring products, retailers and brands have experienced margin gains and greater sell-in and sell-through. Wolverine Worldwide global brand Hush Puppies has used First Insight results to increase orders by 39% - while reducing the number of styles by 42%, streamlining inventory and operations. Dick's Sporting Goods has increased their overall new product success rate. The positive results of our platform are business-transforming as they enable retailers and brands to launch products that customers want to buy—in the right design, quantity, and price point.
It's simple. Consulting the Voice of the Customer can help you avoid product faux pas and bad press, while launching more winning products.
Schedule a demo to learn more about how our solution can benefit your business' product development process and bottom-line.
More on this topic by CEO Greg Petro
Offensive Products That Could Have Been Prevented: