Which styles will fly off the shelves this season? Customers who play a new online fashion game are helping big retailers find out.
With consumers still skittish, retailers need every edge they can get. Yes, when it comes to market research, walking the floor and setting up focus groups work -- to an extent. But Greg Petro, 46, a former Saks (SKS) executive, had a better idea. Why not use online games to quickly and easily find out what customers really want?
In 2007, Petro founded First Insight. The Pittsburgh firm invites a retailer's customers to play an online game (think the Facebook craze FarmVille). They set up a virtual clothing store, stocking and pricing merchandise that the retailer is actually considering putting on shelves. Not only is the game entertaining, but a coupon is usually offered as well. So far 50,000 fashion fans have played games for major retailers, which the company won't name.

First Insight delivers the feedback to the retailer in as little as two days. Says board member Richard Marcus, the Neiman Marcus scion who ran the luxury retailer for 13 years: "The potential for sales at full price and for reduced markdowns is terrific."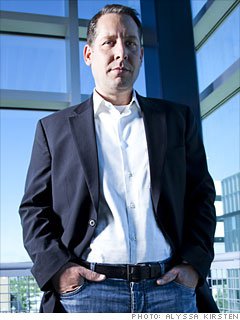 Crowdsourcing is nothing new -- it's been used in journalism and politics -- but its application to the retail world is. Fashion websites including Threadless.com have their customers vote on what styles they'd like to see the company offer. Polyvore.com tracks the popularity of styles based on the "fashion sets" users create on its site.

Does it work? Based on early tests of First Insight, David's Bridal, the nation's largest bridal retailer, believes it can reduce bad buying decisions by 20%. But Forrester Research analyst Nigel Fenwick, who covers IT and retail, says the model "may not be an accurate predictor of sales because what we end up buying is often what we need, not what we like." Petro replies: "We're not a crystal ball. The wisdom of crowds helps us know when to get into a trend and when to get out."

In other words, he's betting those online gamesters not only are wise but have impeccable timing.