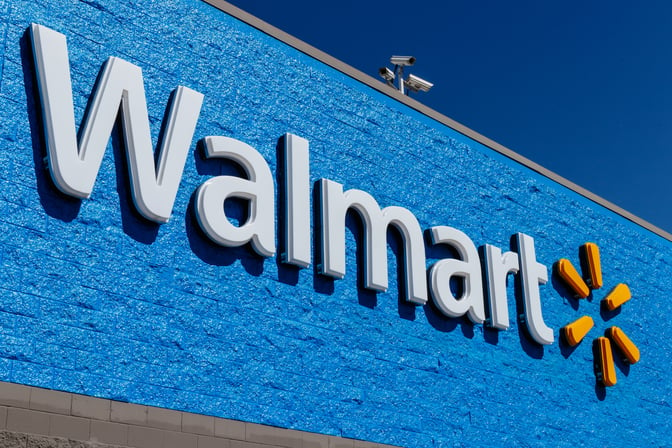 Walmart continues to bring differentiated offerings to the market in an effort to compete against Amazon, and it's clearly no longer just about catching up. As the company merges in-store with online environments in ways that Amazon just can't replicate, the company is hinting on its plan to take advantage of Amazon's well-documented pain points, including shipping, workplace concerns, and environmental impacts while maximizing customer-centric models in the coming year.


Last year, Walmart and others like Target leaned hard on the benefits of their massive store footprints, embracing buy-online-pickup-in-store (BOPIS) and curbside pickup options bringing customers closer to Amazon's same-day delivery without the expense of shipping. Walmart even highlighted the growing importance of order pickup service in their first-ever Super Bowl commercial.
Heading into 2020, with ecommerce growth predicted to cool somewhat from 14.1% in 2019 to only 2% a year through 2023, it feels like Walmart is taking advantage of being ahead with specific initiatives that amplify customer experience, personalization and corporate citizenship against the Amazon landscape.
During NRF, John Furner, newly minted President and CEO of Walmart US, stated that, "The role of corporations has changed, and it's not about simply creating shareholder value anymore, but creating great employment opportunities, making a difference in the environment, and adding value to the customer."
In the coming weeks, I will be diving deep into how Walmart is twisting the dagger on Amazon by exploiting some of its most vulnerable pain points. This week, we discuss how Walmart is leveraging the "decision fatigue" many Amazon shoppers experience when trying to buy simple items on Amazon.
at Forbes