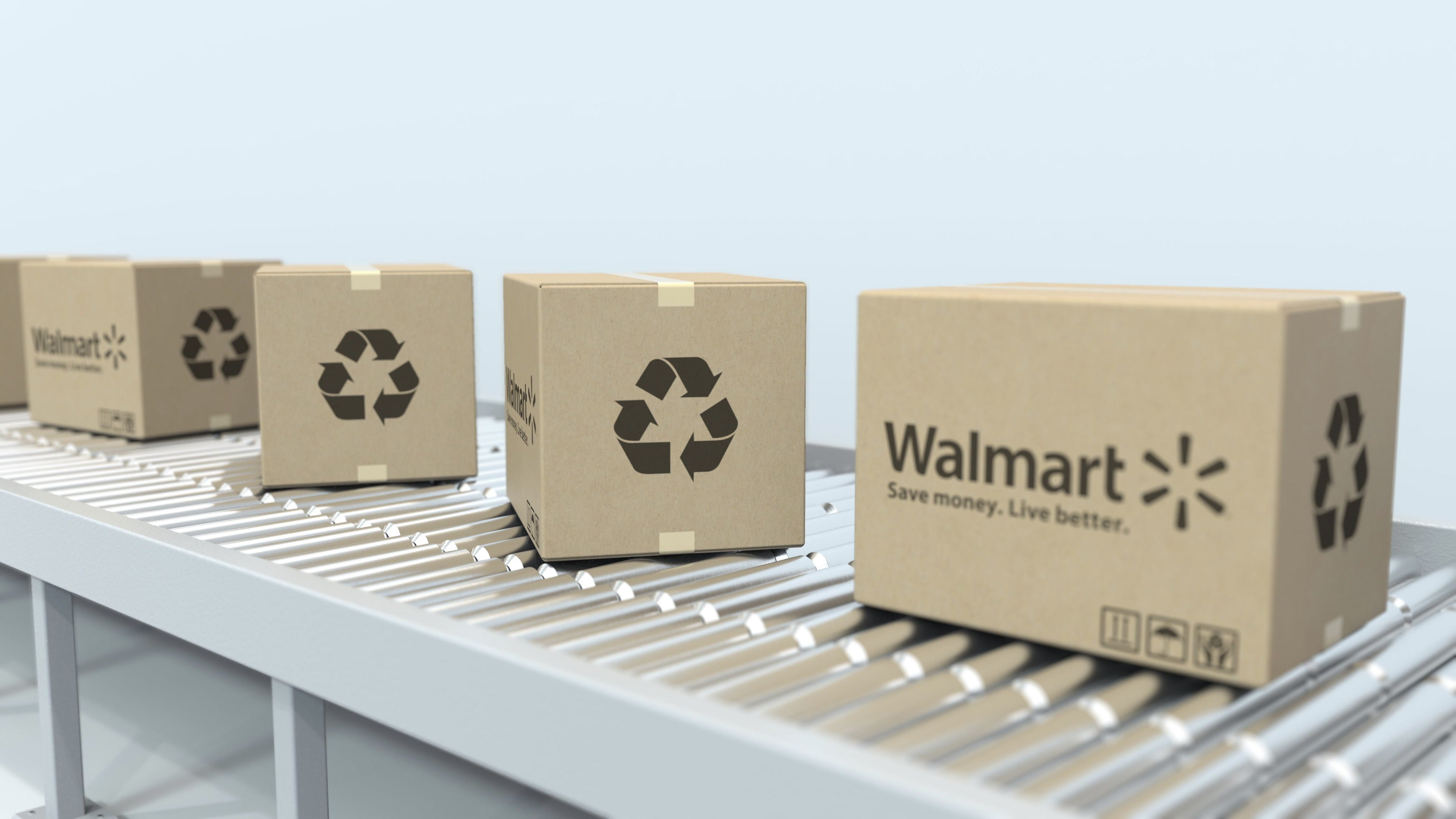 Credit: Adobe Stock. Walmart logo on moving boxes on roller conveyor.
As I mentioned in my article introducing this series last week, John Furner, President and CEO of Walmart US, stated during NRF, "The role of corporations has changed, and it's not about simply creating shareholder value anymore, but creating great employment opportunities, making a difference in the environment, and adding value to the customer."
As demand for retail sustainability grows and as companies are being held accountable by consumers seeking more sustainable products and practices (particularly younger generations), Amazon has found itself in the crosshairs. This week, I offer my thoughts on another important pain point that Walmart is quietly exploiting in competing against Amazon as it works to elevate its position as a good corporate citizen. Walmart's strategy of listening and leveraging the voice of the customer and aligning the right sustainable practices is paying off.
Amazon's Climate Pledge Doesn't Go Far Enough
Jeff Bezos has long downplayed the impact of the "Amazon Effect" and the company's one-day shipping on emissions and the environment, stating it's more eco-friendly to have an item delivered than driving to the store. This position doesn't factor in, according to experts, multiple items being shipped separately. According to a piece in Forbes, Anne Goodchild, a University of Washington professor of civil and environmental engineering, said "as we move towards faster delivery, it gets harder to consolidate. When we're not paying some sort of personal cost for the trip, I think it's easy to overlook how much travel we're adding."